AIB Group upbeat after decent start to year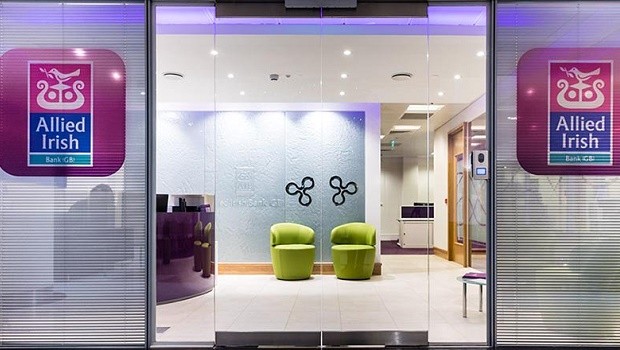 AIB Group reported a "good start" to its year on Wednesday, with its net interest margin rising to 2.50% for its first quarter, up from 2.48% at the end of the fourth quarter of 2018.
The Dublin-based bank - one of Ireland's 'big four' commercial banks - said performing loans were up €0.8bn for the three months ended 31 March, with new lending up 11% on the equivalent prior year period.
Non-performing exposures reduced by 21% to €4.8bn, from €6.1bn at year-end 2018, which included AIB's €1bn non-performing loan sale.
It said its fully-loaded CET1 ratio of 17.3% was driven by "solid" profitability, offset primarily by an IFRS 16 impact of 17 basis points.
During the period, AIB reported a successful MREL transaction of $1bn, with around 65% of its MREL issuance requirement now complete.
The board said the bank had a "good start" to the year, adding that it remained on track to meet expectations.
Looking ahead, it said the economic backdrop was "favourable" and its 'Customer First' strategy was delivering results.
AIB Group said it was continuing to make progress on its key priorities of delivering for customers and reducing non-performing exposures to normalised levels.
It added that, with strong profitability, it was "well-positioned" to deliver for customers and shareholders.
"In this, my first update on the trading performance of AIB, I'm delighted to confirm that we have had a good start to 2019 with solid profitability, strong new lending and continued performing loan book growth," said chief executive officer Colin Hunt.
"Asset quality continued to improve with significant reduction in non-performing exposures putting us firmly on track to reach the milestone of around 5% by the end of 2019.
"We remain focused on our 'Customer First' strategy, and in April we were pleased to enhance our customer propositions in both our digital agenda, through our joint venture acquisition of Payzone, and market leading mortgage offering."