Aggreko FY profit seen at top end of guidance, sets 2021 guidance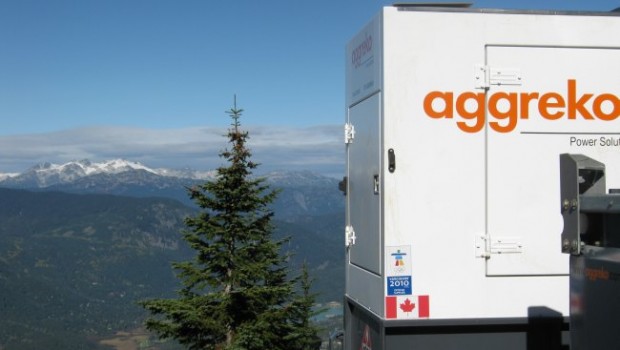 Aggreko said on Tuesday that full-year profit is expected to be at the upper end of its previous guidance following some recovery in most of its markets, as it set its profit guidance for 2021.
The temporary power provider said it was encouraged by increased levels of activity and that despite continuing uncertainties over the pandemic and the absence of its usual second half seasonality, it expects to deliver at the top end of its guidance for between £80m to £100m of annual pre‑exceptional pre-tax profit.
In an update for the period from 1 January to the end of September 2020, the group said underlying revenue fell 14% on last year as it took a "significant" hit from the pandemic in the last two quarters and due to the lower oil price. Reported revenue was down 15%.
In Rental Solutions, there some recovery in most of its markets, Aggreko said, with activity levels and equipment on hire continuing to increase through the third quarter. Underlying revenue for the nine months fell 18%, in line with the first half.
The Power Solutions Industrials segment continued to feel the impact of the pandemic and the low oil price environment through the third quarter, Aggreko said, with underlying revenue for the nine months down 12% compared to a 4% decline in the first half.
In Power Solutions Utility, underlying revenue slipped 6% in the nine-month period, which was an improvement on the first half decline of 7%.
Aggreko said that based on its current assumptions of a continued gradual economic recovery, a relatively stable oil price, the Tokyo Olympics proceeding as planned at an increased contract value, and the resumption of its all-employee annual performance bonus scheme, it expects to deliver 2021 pre-tax profit of between £170m and £190m.
"There is continuing uncertainty as to the speed of the market recovery from the pandemic and the likely range for the oil price in 2021," it said. "However, our trading trends indicate increases in activity levels for our more transactional rental business and an improved outlook on the timing of our larger project mobilisations within Power Solutions."