Aferian confident despite fall in revenue, operating profit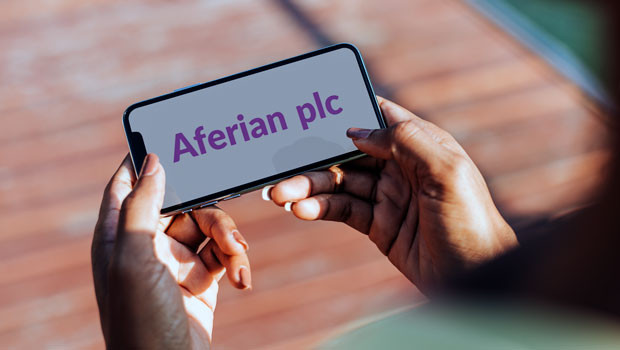 Video streaming technology company Aferian reported a 2% fall in first-half revenue on Tuesday, to $44.5m, due to delays in product shipments amid Covid-related supply chain difficulties.
The AIM-traded firm said it was "confident" that the order book and improved availability of components would drive higher revenues in the second half of the year.
It said "further momentum" was demonstrated in improving the quality and visibility of group earnings in the six months ended 31 May, with higher-margin software and services revenue rising 21% year-on-year to $12m.
Recurring revenue jumped 49% to $8.2m, with the company's exit run rate annual recurring revenue totalling $15.8m, up 14% over the same time last year.
African's adjusted operating profit tumbled 53% to $2.4m, however, which the board put down to the delay of device revenues into the second half.
There was a "significant increase" in adjusted cash flow from operating activities before tax to $6.7m, up 68%.
Its board described a "strong" balance sheet, providing capacity for organic and merger and acquisition-related investments, and a banking facility of up to $100m in place and undrawn.
"18 months into the execution of our 2025 strategy, I am pleased to see the steady drumbeat of progress towards our goals showing through in our performance," said chief executive officer Donald McGarva.
"Our strategy of driving our business towards higher quality, increasingly visible revenue streams is galvanising our team, focusing our efforts and - most importantly - delivering results.
"We step into the second half of this year with an annual recurring revenue some 14% higher than this time last year - this is an achievement of which all our colleagues should be proud."
McGarva explained that now, almost three months into the third quarter, African still had confidence in its second half prospects.
"We are seeing improved availability of components in the second half, unwinding delays seen in the first half.
"With the acquisition of the Filter now complete we have an even more compelling offering for our customers.
"The increasing quality of engagement we are able to have with current and prospective customers underpins my view that Aferian is well positioned to not only benefit from global growth in streaming, but also shape the way this dynamic market evolves for years to come."
At 1020 BST, shares in Aferian were down 2.22% at 132p.
Reporting by Josh White at Sharecast.com.