Aer Lingus to end Stobart regional deal in 2023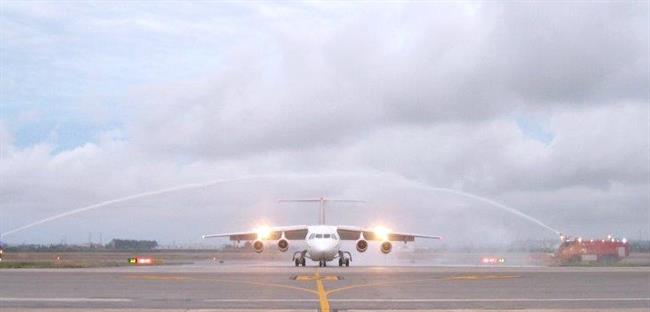 Irish airline Aer Lingus has dropped Stobart Air as its regional services operator from 2023, it was announced on Monday.
Stobart has been trying to find a buyer for the Irish operation, described by chief executive Warwick Brady as a "strategic and attractive" asset.
It currently runs flights from Dublin, Cork, Shannon, Donegal and Kerry across 43 routes in 11 European countries and has been operating for eight years on behalf of Aer Lingus, part of IAG.
Brady said the Aer Lingus decision was "disappointing" but the division would still suit a potential buyer as it had "a number of options open to it in terms of continued operations beyond its current franchise agreement with Aer Lingus".
Stobart is still in talks with a "number of interested parties" and said it hopes to agree its exit from Stobart Air by the end of February.
"Stobart Air can also leverage its valuable slot portfolio, and its position as Europe's largest and most experienced operator of ATR aircraft and enter negotiations with the new Aer Lingus franchisee given the anticipated interest in those assets," Brady said.
Most of Stobart's fleet is currently grounded amid the collapse in airline travel due to the coronavirus pandemic, placing a cash strain on the business due to ongoing lease agreements on aircraft.
The company added that it can still exercise its right to an early break clause for the lease agreement of eight ATR aircraft in April 2023 at a cost to the Group of $21.2m plus finance and maintenance costs.
This would allow it to exit its pre-existing parent company guarantees, Stobart said.