AdvancedAdvT reveals its potential bid for M&C Saatchi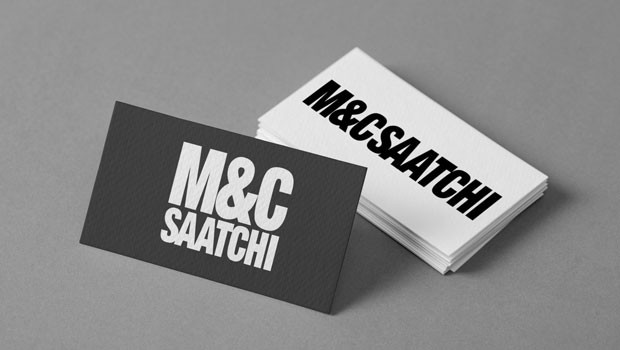 More details emerged on the potential takeover of communications agency M&C Saatchi on Friday, with AdvancedAdvT announcing its interest in exploring a share exchange merger in a regulatory update.
The AIM-traded firm confirmed on 5 January that it had acquired 12 million ordinary shares in M&C Saatchi.
On Thursday, M&C Saatchi said in its own announcement that AdvancedAdvT, which is connected with its director Vin Murria, had made a preliminary approach over a potential offer.
AdvancedAdvT's board said on Friday that it believed the enlarged group would have the opportunity to create "significant value" for its shareholders.
"A merger would create an opportunity to build a data, analytics and digitally focussed creative marketing business with a strong balance sheet and additional management expertise in transforming businesses at pace and execute on complementary mergers and acquisitions," the company said in its statement.
"This would allow the enlarged group to continue its evolution and, crucially, accelerate the implementation of its growth strategy and therefore be increasingly relevant to its customers.
"The board believes the enlarged group would be well-positioned to take advantage of the structural changes arising from an acceleration of digitalisation, affecting the way businesses operate, engage and sell to customers, and would offer benefits to employees, customers and shareholders."
AdvancedAdvT said the merger, combined with a focus on a data, analytics and digital creative marketing strategy as well as mergers and acquisitions, would enable the enlarged group to capitalise on the heightened opportunity to "navigate, create and lead meaningful change" while guiding clients on their "new digital journey".
It added that it would defend M&C Saatchi's traditional creative base against disruptive competitors, and enable the enlarged group to grow market share against its peers.
The firm said the merger would also enable M&C Saatchi to resolve its legacy put option issue, as well as provide cash to accelerate investment in the business and transformational digital-led mergers and acquisitions.
"The company brings additional management skills with considerable expertise and experience to complement, accelerate and grow the enlarged group through strategic and bolt-on acquisitions in fragmented international markets," AdvancedAdvT said.
"The company's management has proven previous success in identifying, realising and harnessing latent value within businesses.
"The combination of the M&C [Saatchi] brand and platform with the company's funding and experience is expected to increase the merger and acquisition opportunity pipeline."
AdvancedAdvT also said the "combined reach and renewed appeal" of the platform could attract numerous quality assets.
The board said the outperformance and valuation of data-led digital marketing agencies and consultancy peers demonstrated investor support for companies which capitalised on the perceived market opportunity.
It pointed to other digital marketing groups as being successful in using mergers and acquisitions to acquire digital capability.
"We see a significant opportunity for the enlarged group, with an accelerated data, analytics and digital strategy and combined stewardship, to achieve similar valuation multiples, improve the liquidity of the shares, implement a progressive reinstatement of the dividend policy which we believe will enhance the business' attractiveness to investors."
AdvancedAdvT confirmed that it chairman Vin Murria, also a non-executive director of M&C Saatchi, owned 15,237,985 shares in the latter, representing 12.46% of its issued share capital
Murria also owned 17,500,000 shares in AdvancedAdvT, representing 13.26% of its issued capital.
"There can be no certainty that any formal offer for M&C will be forthcoming, nor as to the terms of any such formal offer."
Given the company's purchase of 12 million shares in M&C Saatchi constituted a reverse takeover under the Listing Rules, AdvancedAdvT had requested that its shares were suspended from trading until the FCA approved its eligibility following the purchase.
Shares in AdvancedAdvT closed down 5.77% at 98p on Thursday, being the last trading day before its suspension, while those in M&C Saatchi were down 10.59% at 1252 GMT on Friday at 187.76p.