Acacia Mining fires back at Barrick Gold over criticism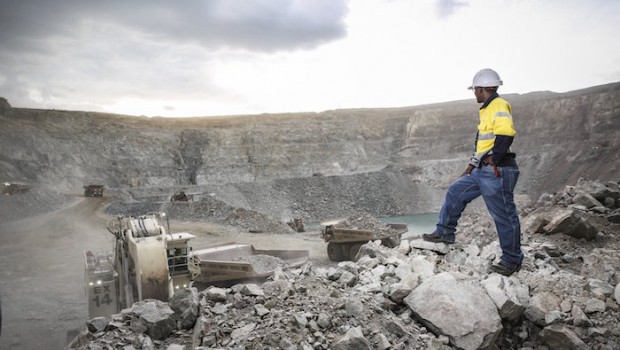 Acacia Mining has issued a detailed rebuttal of criticisms made by shareholder and potential suitor Barrick Gold, the latest salvo in an increasingly bitter dispute between the two miners.
FTSE 250 Acacia, which has three gold mines in Tanzania, announced in May that it had received an indicative proposal from Canada's Barrick for the 36% of Acacia it does not already own. Under the terms of the all-stock offer, Acacia shareholders would receive 0.153 Barrick common shares for every Acacia ordinary share they hold.
Barrick later asked for the deadline to make a formal offer to be extended, to 9 July. Shortly afterwards, however, it issued a highly critical statement that disputed Acacia's life of mine plans and claimed Acacia's relationship with the government of Tanzania was irretrievably damaged.
Acacia is in dispute with the Tanzania government over tax and has not able to export gold-bearing ore since 2017. Three current or former employees have also been held in custody since October 2018.
Barrick also warned that shareholders faced a "catastrophic" loss of value if they did not back its offer.
However, on Monday Acacia hit back at the claims.
The miner reiterated that, subject to a fair offer price, the acquisition would be an "attractive solution for key stakeholders".
But it added: "However, the company strongly disagrees with Barrick's view on Acacia's life of mine plans, which it understands to underpin Barrick's valuation and price of the proposal, and sees no reasonable basis for Barrick's proposed adjustments."
Management added that Barrick representatives had undertaken "brief site visits" to three mines during the first quarter, when Barrick was provided with draft life of mine plans. Acacia said it provided them "to facilitate discussions by Barrick with the government of Tanzania, rather than for due diligence for the proposal."
It argued that an independent technical consultant had reviewed its geological and resource modelling and that the plans where formulated in line with industry standard methodology.
The company also criticised Barrick's decision to hold discussions with the government of Tanzania directly.
"Acacia believes that Barrick's intervention in Acacia's negotiations with the government, the length of time Barrick's negotiations with the government have taken, and the way they manage their direct negotiations, have had the effect of undermining Acacia in Tanzania.
"Further, Acacia believes the perception that Acacia has been the roadblock to settlement has to led to a material deterioration of Acacia's operating position of Tanzania." It said it did not ask Barrick to become involved with the discussions, noting that it had been engaged with the "highest levels" of government when Barrick "unilaterally intervened" and had "no reason to believe that these engagements would not continue".
"Absent a transaction with Barrick, Acacia's desire is to engage with the government of Tanzania and continue to seek a negotiated resolution of the disputes," it added.
Barrick did not immediately respond to Acacia's statement.