ABF's Primark fights hard to remain on track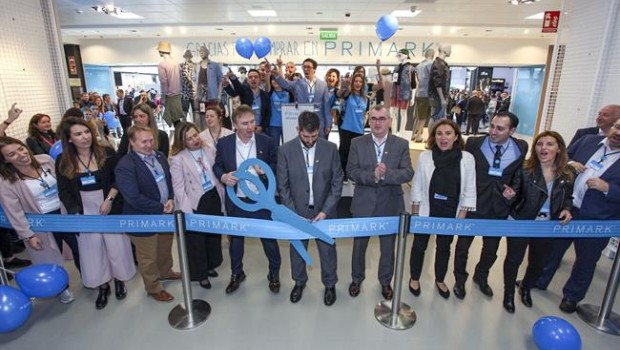 Associated British Foods said that its Primark retail arm endured a "challenging" period of trading last month but expectations for annual profits growth remain unchanged.
In a statement ahead of its annual shareholder meeting, the FTSE 100 conglomerate said sales and profit for the first eight weeks of trading for the group were in line with expectations, and repeated its guidance for adjusted earnings per share for the group to be flat for the full year.
Primark was caught up in what was a tough month for the whole retail sector, as confirmed by figures from BDO on Friday, showing a near-3% decline in high street sales, following grim reports from the British Retail Consortium and Barclaycard earlier in the week.
ABF said Primark with "careful inventory management and improved margins", its expectations for the chain remained the same.
This Saturday, the opening of a new Primark in Belfast will take the estate to 364 stores with total selling space of 15.1m square feet. Over the full year, Primark will continue to expand selling space, with a commensurate increase in retail profit, as it indicated at its final results only a month before.
In the grocery division, where brands include Kingsmill and Allinson bread, Jordans and Dorset cereals, Patak's curry sauce and Silver Spoon sugar, the group expects an improvement in profit from a margin increase in its Australian and UK businesses and a full year contribution from the new Acetum balsamic vinegar business.
There was also no change in guidance over profit at AB Sugar, which will be significantly lower due as the division faces a full year of lower prices under the new EU price regime, where sales quotas and constraints on exports ended last year.
"At current exchange rates we expect no material translation or transactional effect on profit but the sterling exchange rate can be expected to be volatile given a period of intense Brexit negotiations," chairman Michael McLintock will say at the annual meeting.
AB Foods shares, down more than 15% so far in 2018, were down another 2.5% by mod morning on Friday to 2,291p.
Market analyst Neil Wilson at Markets.com said: "We know it's tough out there and share prices across the piece reflect that already to a large degree. But Primark has done better than most and the fact that it too is facing severe headwinds is a concern for the sector as a whole."
He added: "If Primark is struggling, what chance does the rest of the high street have? Some of the weaker high street stocks are sliding even as the broader market climbs."