ABF announces record Primark sales, to return furlough money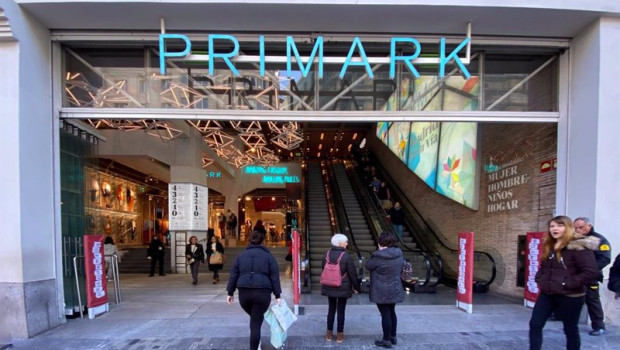 Associated British Foods said that its bottom line more than halved over the first six months of the financial year, even as it announced record sales at Primark stores since they reopened.
Indeed, with its stores reopening and becoming cash generative once again, ABF's chief executive officer, George Weston, announced that the firm would repay the monies received during the present financial year from the government's job retention scheme.
"We are excited about welcoming customers back into our stores as the lockdowns ease and are delighted with record sales in England and Wales in the week after reopening on 12 April," Weston said.
"With our success in a number of new markets, as wide-ranging as Poland and Florida, we are as convinced as we have ever been in the long-term growth prospects for Primark."
Group revenues for the 24 weeks ending on 27 February at the food ingredients manufacturer and fashion retailer fell 18% at constant currencies to reach £6.31bn.
At Primark, sales fell 41% at constant exchange rates to £2.23bn (UBS: £2.2bn).
Adjusted profits before tax meanwhile halved to £319m while earnings per share on that same basis reduced by 59% to 25.1p.
Net debt including lease liabilities stood at £2.72bn at period end. Net cash before lease liabilities on the other hand came in at £705m (UBS: £650m).
As of 0854 BST, shares of Associated British Foods were down by 1.34% to 2,427.0p.
Commenting on the results, Richard Hunter at Interactive Investors said the company was being run "carefully" and pointed to profit-taking after a 41% run in the share price over the last six months as the reason behind Tuesday's fall.
"Even so, with the way ahead beginning to clear as lockdowns ease, the market consensus of the shares as a strong buy suggests that AB Foods will be well placed to pounce on the recovery."
ShoreCap's Darren Shirley also sounded a positive note on the stock, noting how its shares were changing hands on an enterprise value-to-earnings before interest, taxes, depreciation and amortisation multiple of about 8.0-9.0 times.
In his opinion, such a "strong and high-quality" business deserved a double-digit multiple.
-- More to follow --