Aberdeen Asset Management revenues up, outflows slow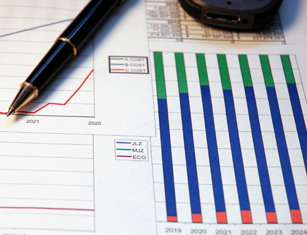 Aberdeen Asset Management posted a rise in first-half revenues as outflows slowed.
In the six months to the end of March, revenue was up 10.6% to £534.9m, boosted by markets and currencies, with underlying pre-tax profit 19.8% higher at £195.2m.
Underlying earnings per share rose 20% to 11.5p and the interim dividend was unchanged at 7.5p per share.
Assets under management at the end of March were £308.1bn, down from £312.1bn at the end of September, but outflows fell to £2.9bn in the second quarter from £10.5bn in the first.
Aberdeen said buoyant markets for much of the six months and the weakness of sterling versus other currencies helped to cushion the effects of net outflows of £13.4bn.
The company also said on Tuesday that it has now achieved the full £70m of annualised cost savings it had targeted, which is reflected in an improved operating margin.
Chairman Simon Troughton said: "Overall these results demonstrate the resilient nature of the group's diversified asset base and the focus on managing the cost base. Whilst the IMF has recently upgraded its global growth forecasts, political events may continue to generate volatility and we therefore remain cautious on the short term economic outlook.
"Consequently, we will remain focused on managing our clients' assets prudently and from a business perspective we continue to invest in the efficiency of the operations. Longer term, we believe our fundamental approach to managing portfolios will continue to generate value for our clients and shareholders."
RBC Capital Markets said the results show Aberdeen has returned to growth as the inflection in net flows continues and cost control surprises on the upside.
"The results also reinforce our opinion that Aberdeen is attractive to value, income and growth investors, and we are unable to justify that Aberdeen's valuation is the lowest in our coverage universe of seven asset managers."
At 0945 BST, the shares were up 3.2% to 287.90p.