Abbey shares up more than 10% off double profit announcement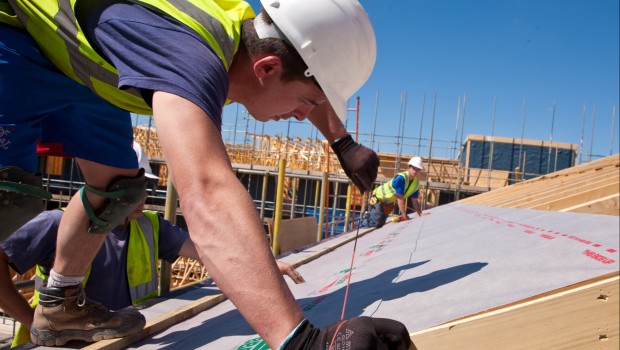 Shares in Abbey surged after the property firm said it doubled its full year pre-tax profit.
The company's pre-tax profit was up 204% from €49.1 m to €24.1m, which after tax equated to earnings per share of 184.02 cents.
Abbey said the company completed 557 sales, supported by buoyant UK sales due to the government's 'help to buy' scheme.
"Price rises have continued, for the time being, to outstrip rising costs supporting our current firm margins," Abbey said.
Progress was slow in Ireland, where Abbey sold 27 homes and noted Dublin had the strongest improvement in the housing market.
At the year end, Abbey owned and controlled land with the benefit of planning permission for the supply of 2,252 plots.
The company had paid out a dividend of 11 cents per share, and recommended further 7 cents per share for approval the next Annual General Meeting.
At 1046 BST on Monday, the company's shares were up 10.73% to 980p.