AB Foods warns strong dollar will hit Primark margins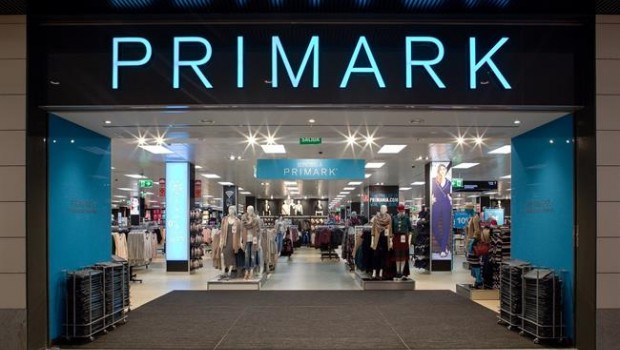 Associated British Foods warned that profit margins at its Primark unit would be lower in the next financial year as the company maintained current year forecasts.
The company said a stronger dollar would increase the cost of goods for next year, although this would be offset by lower materials prices, favourable exchange rates in sourcing countries and better buying.
The food processing and retail company forecast adjusted earnings per share for the year to September 14 in line with 2017-18's 134.9 pence as it said strong profit performances from Primark and the grocery division would be offset by a weaker performance from sugar operations.
Full year sales at Primark were expected to be 4% ahead of last year, partially offset by a 2% decline in like-for-like sales.
The company said Primark had performed well in the UK where "sales in the total clothing, footwear and accessories market have been weak".
"We continued to deliver a significant gain in market share, with sales growth of 3% and a like-for-like sales decline of 1%. Sales growth was driven by a strong contribution from new selling space," it said in a statement.
Meanwhile, among brands within the company's grocery division, margin improvements were delivered by George Weston Foods in Australia, ACH in the US, Twinings Ovaltine and Acetum as the division's revenues and adjusted operating profit were both expected to be well ahead of the year before.
However, these are expected to be offset by the anticipated decline in AB Sugar as lower EU sugar prices impacted the UK and Spanish businesses and a poor crop dealt a blow to Chinese sales volumes.
Profits from the remaining two divisions, agriculture and ingredients, were seen as in line with expectations, though agriculture revenues are likely to be well ahead of the previous year as higher feed volumes and higher feed prices reflected an increase in raw material costs.
Helal Miah, market analyst at The Share Centre, said the update had revealed no major surprises despite the expected drop in profit and revenue from the sugar business and "weak" like-for-like sales from Primark, which generates roughly half of the conglomerate's total sales.
"Even the state of the UK and European high street is affecting those at the discount end of the market, and being a conglomerate isn't helping too much when other key businesses aren't doing too well either," added Miah.
AB Foods shares were down 2.93% at 2,285.00p at 0838 BST.
(Writing by Frank Prenesti; Editing by Michele Maatouk)