AA tanks as it fires executive chairman for misconduct, warns of flat FY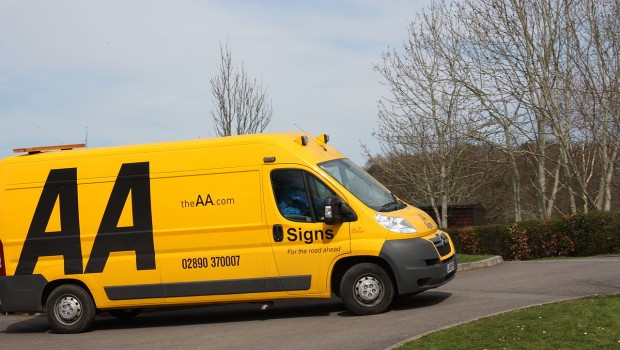 Shares in FTSE 250 roadside assistance company AA tanked on Tuesday after it said it has fired Bob Mackenzie as executive chairman for gross misconduct with immediate effect and cautioned that full-year results would be flat on last year.
A spokesperson for the company said MacKenzie had been fired due to a "personal conduct related" matter.
John Leach, who joined the group in June 2014 as a non-executive director, has been appointed as chairman, while Simon Breakwell has been appointed as acting chief executive. The company said it has already begun the process of splitting the combined roles of executive chairman as it nears the end of the transformation programme.
AA also said it expects full-year results to be in line with those from last year, noting that the financial performance in the first six months has been negatively impacted by the effect of "erratic" work load patterns on an inherently fixed cost base. This was especially true in June and July which saw significant spikes in demand.
Two other factors were also expected to hit results for the year. AA pointed to a one-off, accelerated cost relating to a profit sharing arrangement with a third party relating to certain products which they underwrite, such as Breakdown Repair Cover. In addition, the company said that due to accounting rules, a rise in policies underwritten by the AA would have to deferred over the life of the policies with a corresponding impact on profits in the year in which that policy is written.
Membership is expected to be marginally higher year-on-year, with early indications that paid members will be at around 3.33m compared with 3.32m at 31 July 2016, which the company said demonstrates the resilience of the business at a time when it complied with new transparency disclosure rules and passed on an additional 2% increase of Insurance Premium Tax.
"We now expect the full year performance to be broadly in line with that of the last financial year," it said.
Liberum cut its price target on the stock to 300p from 340p on the back of the news, as it reduced its consensual FY 2018 EBITDA estimate by 3% to £403m. Given the leverage in the business, this translates to a 6% reduction in FY 2018 EPS from 23.4p to 22.0p.
At 1510 BST, the shares were down 15% to 207.60p.