AA stays on course for full year destination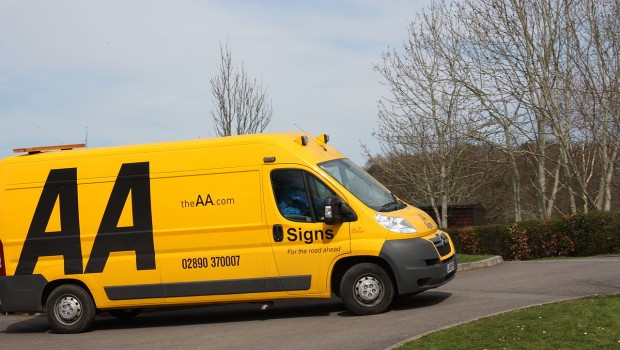 The AA said it remained on course to reach its full year profits and cash flow targets despite the extreme weather obstacles in the first half.
In the six months ended 31 July, the roadside assistance division saw a 1% dip in paid membership numbers, a large rise in breakdowns, but better performance from the motor and home insurance arms.
This comes almost six months after the FTSE 250 group's new chief executive Simon Breakwell, a digital specialist brought promoted a year ago from non-executive director after the expulsion of executive chairman Bob Mackenzie, decided to funnel more investment to support a significant move into 'connected car' technology and insurance. The new path, it was warned, would see the dividend slashed as profits fall as much as 15% in the current financial year.
Ahead of interim results scheduled for 26 September, the company on Thursday released a trading statement revealing the fall in roadside assistance membership to 3.25m, as retention rates dipped to 81% from 82% despite the improved IT system and 'Stay AA' marketing programme.
Total breakdowns during the half year increased 8% to 1.91m, compared to a year ago, which management said was significantly higher the average over the last 10 years due to the Beast from the East in the first quarter and the heatwave in the second.
Higher breakdowns resulted in increased costs of third-party garaging to supplement in-house patrols, though this was partially offset by the additional estimated £5-10m revenue generated from pay-for-use corporate contracts.
Management said the roadside arm was developing strategies "to monetise more referrals to third party garages and better manage our workload through the AA breakdown app".
It was noted that higher use of breakdown service drives brand awareness and retention in the long-term.
The insurance arm, which comprises a broker, in-house underwriter and financial services business, grew motor policies 7% to roughly 659,000 from a year ago, in line with expectations.
Home insurance policies were "broadly flat" since the January year-end, well ahead of internal expectations.
Further growth in the motor policy book and a return to home policy book to growth is expected in the next financial year.
Cashflow was said to remain "strong and predictable" and the balance sheet bostered by July's bond and senior debt refinancing that extended near term maturities until January 2022. Full year capital expenditure was still guided for £105m.
Shares in the AA were up 3% to 117.35p by late morning on Thursday.
Broker Peel Hunt said it was a "reassuring" update that will give management "the room to implement its long term growth strategy", which will only start to gain momentum next year.
Analysts at Whitman Howard said: "With UK motor market competition expected to continue into H2, we expect the vulnerability of the membership to competitive pricing from elsewhere to continue into H2 adding further pressure on the shares' valuation."