AA slams brakes on dividend as it swerves in new direction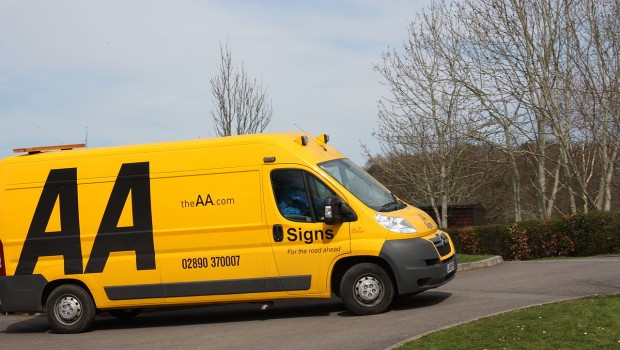 The AA slashed its dividend as the roadside assistance group warned profits would be lower as it makes a strategic swerve down a new route.
Following a strategic review by new chief executive Simon Breakwell, ex of Expedia and Uber, the FTSE 250 company will pour more investment to support a significant move into 'connected car' technology and insurance, though this will result in profits falling as much as 15% in the current financial year.
Trading earnings before interest, tax, depreciation and amortisation were now expected to fall to £335-345m in the financial year to 31 January 2019 from the expected £390-395m in the just-completed year and £403m last year.
"This is the basis upon which we can return to growth," Breakwell said, giving a new targeting for annual trading EBITDA growth of 5-8% from the 2019 to 2023 financial years.
As a result of the increased investment and outlined today and net debt that stood at £2.69bn at the half year stage, Breakwell and his fellow directors have changed the dividend policy, with 2p dividend per share paid per year "until such time as the board is satisfied that the profit and free cash flow enable a change in policy"
Despite the capital and operational expenditure, management expect the business to remain cash generative and to generate in excess of £80m of free cash flow in the following year and in excess of £100m a year thereafter.
Investors are likely to get a final dividend of 1.4p per share for the just-completed year, making a total dividend of 5p.
" My review into all aspects of our business, from the bottom up, has further strengthened my confidence about the opportunities ahead of us and convinced me of the positive long-term outlook for the AA," Breakwell said. "The strategic plan I am setting out today will unlock the full potential of the AA by delivering targeted and strategic investment in our people, our products, our systems and operations."
He added: "It will take the AA from a company helping when you break down to one actually predicting when you might break down in the first place. This plan will deliver front line resource to improve the efficiency, predictability and resilience of our operations as well as investment in game-changing growth drivers - in Connected Car and Insurance.
"These investments, while reducing our short term profitability, are vital to our long term success. I am confident the priorities we set out today will transform our products and service offerings to our customers by creating a truly innovative and differentiated product proposition which will deliver long term shareholder value."