AA roadside business returns to growth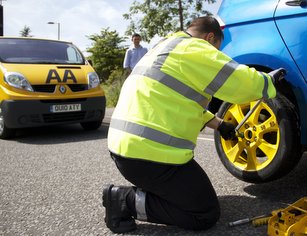 Roadside assistance company and insurer AA said on Tuesday that full-year adjusted underlying earnings and cash flow were set to be in line with market expectations as its roadside business returned to growth.
In an update for the year to the end of January 2020, the AA said it had "successfully" stabilised the decline of the paid membership base, which returned to growth in the second half. This led to a broadly flat paid membership base year-on-year and growth in H2 is expected to continue into FY21, in line with previous guidance.
"We were pleased to have retained or extended all our key B2B contracts due for renewal in FY20, including TSB, Toyota, Lex Autolease and Northgate," it said, adding that it also won several new contracts including Admiral and Uber.
In the insurance segment, AA said it continues to deliver "strong" rates of growth, in line with its expectations. During the year, both its motor and home books grew in line with expectations thanks to "strong profitable" growth at its in-house underwriter and the benefit of ongoing investment in systems to accelerate the growth of the broker.
Chief executive officer Simon Breakwell said: "We look forward to delivering full year results in line with market expectations, with growth in trading EBITDA and strong free cash flow generation. In roadside, we continue to deliver best-in-class customer service and have returned our paid membership base to growth.
"Our B2B business is performing well with strong renewal rates as well as new wins. Our focus in B2B remains building accretive long-term partnerships utilising our operational scale, service excellence, and innovative approach to customer solutions. Lastly, the onsurance business is delivering strong rates of profitable policy growth, and we expect this to continue next year."
At 0910 GMT, the shares were up 3.1% at 46.48p.
House broker Liberum said it continues to expect underlying EBITDA of £347m for the year, versus consensus of £349m, which represents 2% growth from FY19. It also continues to expect underlying pre-tax profit of £107m and fully diluted earnings per share of 14.0p, versus £115m and 14.9p in FY19.
"FY20 should benefit from the reduction in 'one-off' costs in FY20," it said. "However, we expect marketing costs to be higher year-on-year, due to underspend in the prior year."