AA reports 'robust' first half as member numbers recover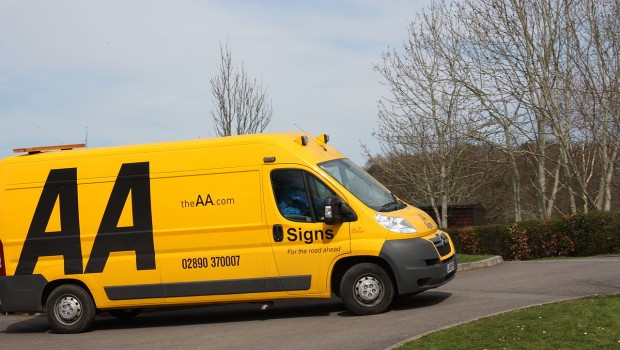 Motorist support organisation AA posted its interim results for the six months to 31 July on Wednesday, with trading revenue up 2% to £467m.
The FTSE 250 firm's board said that was a result of a strong performance from Roadside Assistance, with growth in paid personal member numbers for the last three months of the period, which continued into August and September.
Group trading EBITDA for the period was flat at £192m, reflecting the increased costs associated with the higher number of breakdowns in the period which the board said was in part driven by greater awareness of the service achieved by the marketing campaign.
Operating profit remained flat at £132m, as a result of higher share based charges partially offset by a lower level of exceptional items, with profit before tax up £117m to £48m due to the absence of refinancing payments that impacted the prior year's results.
Adjusted earnings per share rose 2% to 10.3p, and cash conversion before exceptional items was 99%, lower than last year due to the relative timing of working capital movements.
Net debt was £2.81bn at period end, and after adjusting net debt and EBITDA for the disposal of AA Ireland in August, a figure of £2.68bn represented leverage of 6.7x EBITDA.
The board recommended a dividend increased to 3.6p per share, which it said reflected the progress made in the transformation, as well as its progressive dividend policy.
It explained that of the £130m net proceeds from the sale of AA Ireland, £106m has been used for partial repayment of the Senior Term Facility which incurs no penalties for early payments.
"We are extremely encouraged by the reversal of the decline in paid personal members over the last few months, said executive chairman Bob Mackenzie.
"The marketing strategy is achieving a significant impact on new business, and we are continuing to improve customer experience through digital innovation."
Mackenzie said now that the board was looking at the second year of the transformation of the AA, the investment it was making in technology remained on track.
"We are increasingly confident about the scale of the opportunity for the brand across the group's many products and services from breakdown cover to mortgages.
"Overall the performance of the business has been robust in the first half and we continue to trade in line with expectations," he explained.
"To date we see no impact on our operations from any Brexit related issues and, as we look forward, we believe we are creating significant momentum for the 2018 financial year."