AA confirms ex-Uber man Breakwell as CEO, shares skid despite in-line profits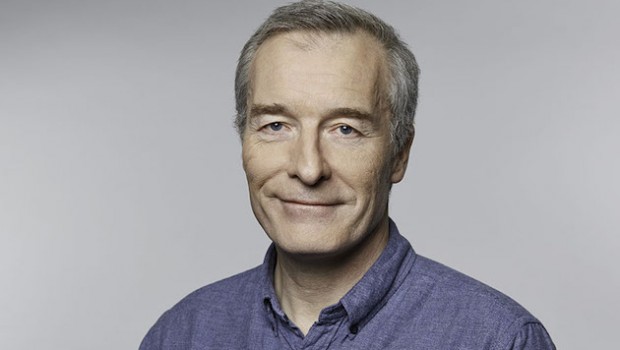 As well as hitting half-year targets, the AA has appointed former Expedia and Uber executive Simon Breakwell its permanent chief executive to "sharpen focus" on the parts of the businesses where there are "most value and future profit opportunity".
The roadside assistance and insurance group generated earnings before interest, tax, depreciation and amortisation of £193m in the six months ended 31 July, a 1% increase on the same period last year, on revenue up 1% to £471m as membership rose modestly to 3.33m from 3.32.
On 1 August the FTSE 250 group warned that profits would be lower than originally expected due to "erratic workload patterns" especially in June and July against a high level of fixed costs, while also sacking executive chairman Bob Mackenzie for gross misconduct.
The largely flat EBITDA reflected a fall in profit for roadside assistance and a £2m one-off charge from a third party underwriter balanced by a strong performances in insurance services and underwriting combined with a 7% reduction in central costs.
One of the planned areas of new broom Breakwell's review will be to "seek to address the inflexibility of our operations to improve the management of the impact of volatility on our performance thereby reducing costs".
Under Breakwell, a Brit with significant experience in US tech companies who joined the board as a non-executive in 2014, the company said the plan was to continue to invest in the core roadside assistance and insurance businesses, with other priorities including keeping high customer experience and high service levels though investment in people and facilities; investing to take advantage of what is seen as a significant opportunity for growth in insurance; taking a "more measured approach" to transferring members to the new IT system that is expected to lead to additional capex of around £35m.
"We also recognise that in order to deliver an increasingly efficient operation and a distinctive membership proposition, additional IT investment will be required," the company said, promising further information in the first half of next year.
Breakwell himself said: "I am confident that we have the financial strength to build the right team and equip it appropriately to deliver a distinctive business proposition which can generate growth. This will give us the best chance to realise the promise we have all recognised in the AA."
The interim dividend was held at 3.6 pence per share as cash conversion improved to 101% and adjusted earnings per share slipped 1% to 10.0p and basic earnings per share from continuing operations rose 69% to 10.5p.
AA shares dropped more than 10% to a new post-IPO low of 150p in early trading and after 1000 BST were still down 9% at 153.5p.
Analyst Atif Latif at Guardian Stockbrokers told Sharecast that Breakwell's appointment was the only positive in a poor update.
"Granted the dividend is in line with consensus of greater concern is the ability of management to turn fortunes around," he said, adding that he was "slightly concerned" about the small rise in net finance expense. "Given this on the surface there seems to no growth."
He went on: "There is scope for the business to start to improve and management must now convince shareholders that they have the credibility to be aggressive in meeting objectives. There is still an outside chance of a fundraising, if so will have support and could prove the turning point for the shares. If so would ease debt burdens as would asset sales. Recent newsflow has not helped sentiment and with today's umbers could lead to more downgrades."
With many questions remaining unanswered, investors were nervous, Latif said, but if these are addressed then the near 45% drop in the shares looked "overdone".
Liberum was largely impressed, but cut its share price target to 250p from 300p after trimming its 2018 estimates for EBITDA and EPS by 3% and 7% to reflect the further planned investment.
On the upside, analysts said Breakwell is "highly regarded" and calculated that the future dividend looks safe, while feeling happy with flat net debt at £2.69bn versus £2.7bn last time, as cash conversion remained strong and the "structure of the debt has improved" after the £575m re-finance in July.
Recognising that the level of indebtedness is not to everyone's taste, Liberum suggested it may be possible to restructure the debt again in 2019, perhaps by breaking the swaps on the senior term facility, which would have an exceptional cost but which would create a saving to underlying earnings.
Analysts noted that the departed Mackenzie's unvested performance related shares "presumably will be forfeited", with management having been advised that there are no financial obligations in relation to the former chairman.