AA agrees £219m sale to private equity firms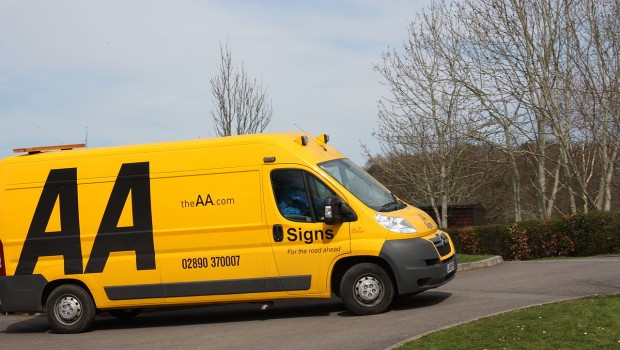 AA has agreed to be bought for £219m by two private equity firms in an ignominious end to the breakdown service's six years as a public company.
TowerBrook Capital and Warburg Pincus will pay 35p a share in cash for each AA share - 40% more than the shares' closing price on 3 August and 43.5% more than the average value over three months before that date.
The buyout groups will also inject £378m into the company to reduce its crippling debt. AA has about £2.7bn of borrowings including £913m due for repayment over the next two years. Interest payments are a reported £128m a year.
The rescue deal was announced just six years after AA's previous private equity owners, CVC and Permira, floated the company with a £1.4bn valuation and £3.4bn of debt.
The company's shares peaked at 420p in March 2015 but stalling membership numbers and rising costs put the company's balance sheet under strain. The company also suffered governance ructions, sacking former Executive Chairman Bob Mackenzie for an alleged brawl in 2018.
The group's shares rose 6.9% to 34p at 09:15 GMT on Wednesday.
AA, founded as the Automobile Association 115 years ago, started looking for a buyer in early 2020 while also considering raising capital from shareholders. AA dropped out of the FTSE 250 in 2018 and scrapped its dividend in March before announcing interest from several buyout firms in August.
Chairman John Leach said: "Having carefully considered the range of options available to the AA including the terms of the proposed acquisition by the consortium, the AA board has concluded that the acquisition, which offers certain cash value to the AA's shareholders as well as a significant equity injection to reduce indebtedness, is in the best interests of the AA, its shareholders and wider stakeholders, and as such is unanimously recommending the acquisition to shareholders."
The deal requires approval by AA's shareholders. The company said it had irrevocable support from owners of 15.5% of the shares including directors and hedge fund Davidson Kempner. Albert Bridge, AA's biggest investor with 17%, had told the Financial Times a valuation of about £200m would be "somewhat opportunistic".
John Colley, associate dean of Warwick Business School, said:
"AA was available at a knock down price due to the extent of debt which it had gathered over the years, much of it at the hands of private equity. It is a strong brand with good market positions but in very competitive markets, so it is easy to envisage more cost cutting. That does not augur well for the workforce."
The buyers said AA was fundamentally a high-quality business with a strong brand and that reducing debt would allow it to grow again under private ownership.
TowerBrook was originally working with Centerbridge Partners on a joint bid and Warburg was operating on its own. Centerbridge and Platinum Equity, a sole potential bidder, pulled out of talks in September prompting TowerBrook and Warburg to join forces.