4basebio files for patent on novel DNA type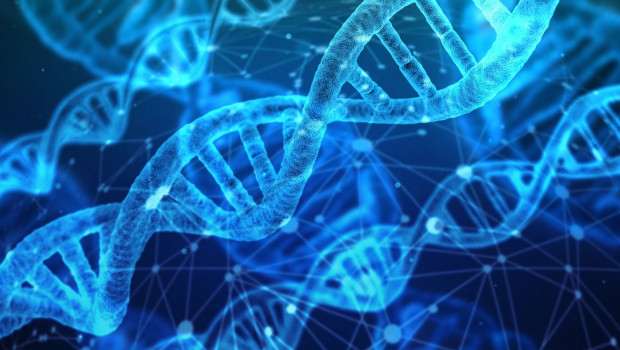 Specialist gene therapy life sciences company 4basebio UK has filed a patent application for a novel protected and stabilised linear synthetic DNA type, dubbed 'osDNA', it announced on Tuesday.
The AIM-traded firm explained that DNA is susceptible to degradation by nucleases, which are naturally-occurring enzymes within organisms, and which have a vital role in the regulation of many cellular processes while also protecting against foreign DNA species.
Enzymatic DNA degradation can render gene therapies ineffective, and is a "substantial consideration" when developing gene therapies or DNA vaccines.
The company said the osDNA product had demonstrated increased longevity compared to conventional DNA types.
Unlike 'hpDNA', which is a closed DNA construct, 4basebio said osDNA is open linear DNA and incorporates all of the established benefits of hpDNA over widely-used plasmid DNA, in particular the absence of bacterial backbone, antibiotic resistance genes or endotoxins.
As such, it claimed osDNA also benefited from a "high level" of purity.
Additionally, the company said a long terminal mono-nucleotide , or 'homopolymeric', sequence is an essential feature of high-quality mRNA.
Those types of sequences are known to be difficult to manufacture through plasmid fermentation.
It said osDNA is readily able to incorporate those sequences, positioning it as a "highly-suited template" for the production of mRNA products - an area of "significant" commercial opportunity for the company's products and technologies.
"We are delighted to have filed this patent, further developing and broadening our technology portfolio," said chief executive and scientific officer Dr Heikki Lanckriet.
"We see real opportunity to position osDNA as a key input for mRNA and DNA vaccine production, an area of the rapidly growing gene therapy and vaccine market attracting significant attention."
At 0846 BST, shares in 4basebio UK Societas were up 2.68% at 382.5p.