3i Group manages another 10pc return in first half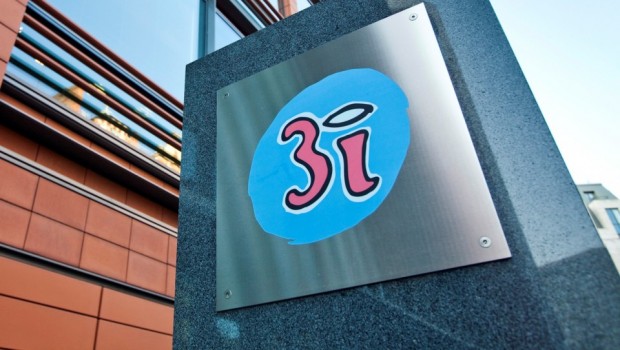 Private equity and venture capital company 3i Group reported "good momentum" across its portfolio in its half-year results on Thursday, with a total return of £767m, or 10% on opening shareholders' funds, compared to £728m or 10% a year earlier.
The FTSE 100 firm said its net asset value per share stood at 873p at period end on 30 September, up from 815p on 31 March, after paying the 20p second 2019 financial year dividend in July.
It said it saw good trading performance across the private equity portfolio, with underlying earnings growth underpinning a gross investment return of £666m, or 11%.
That, 3i said, was driven by assets including Action, Hans Anders and Aspen Pumps.
The company said it had taken a "considered approach" to new investment in private equity during the period, with new investments in Magnitude Software completed and in Evernex announced.
It also made seven bolt-on acquisitions for portfolio companies, and announced one more since the period end, most of which were self-funded.
3i Group said it had been working with our Eurofund V investors, and agreed a transaction to provide liquidity for the fund's investors from the sale of their holding in Action.
That transaction valued Action at a post-discount enterprise value of €10.25bn, representing a net multiple of 18.2x 30 September run-rate EBITDA and 20.3x 30 September last 12 months EBITDA.
The transaction was scheduled to close in early January.
A "good contribution" was reported from 3i's infrastructure business, with a gross investment return of £88m, or 9%, driven primarily by share price appreciation and dividend income from 3i Infrastructure.
The firm said it saw strong levels of investment activity across its infrastructure portfolios, with new investments and bolt-on acquisitions completed or announced for 3i Infrastructure, the 3i European Operational Projects Fund and for its US infrastructure portfolio.
A positive contribution was also reported from Scandlines, which delivered a gross investment return of £44m in the period, or 8%, driven by what the board described as good trading performance.
Scandlines also completed a refinancing in the half-year, returning capital proceeds to 3i of £70m, in addition to dividend income of £21m.
A further £6m of dividend income was received earlier in the period.
The 3i Group board said that a first 2020 financial year dividend of 17.5p per share would be paid for the first six months of the financial year, in line with its stated dividend policy, and an improvement on the 15p paid at the same time last year.
"We saw good performance across our portfolios in the first half of the year, reflected in an attractive total return of 10% for our shareholders," said chief executive officer Simon Borrows.
"Despite the uncertain macroeconomic environment, the majority of our investments have moved into the second half of the year with decent momentum."
Borrows said the company was "very pleased" with the progress made in providing liquidity to Eurofund V investors through the sale of their holdings in Action.
"Importantly, the proposed new shareholding structure will maintain the 3i-led governance model at Action."
At 0908 GMT, shares in 3i Group were down 5.51% at 1,063p.