Worst Christmas in a decade for UK retailers - BRC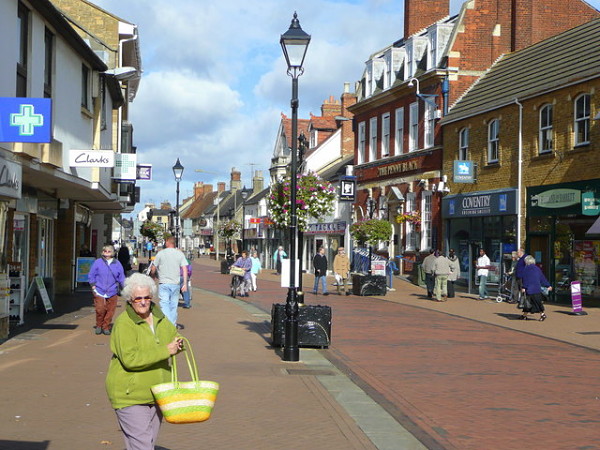 Retailers in the UK suffered their worst Christmas in a decade last month amid worries about Brexit and weak consumer confidence, according to data released by the British Retail Consortium and KPMG.
Total sales were flat in December compared to a 1.4% increase in the same month a year before, marking the worst performance since 2008.
On a like-for-like basis, retail sales were down 0.7% from December 2017, when they rose 0.6% from the preceding year.
Helen Dickinson, chief executive of the BRC, said: "Squeezed consumers chose not to splash out this Christmas with retail sales growth stalling for the first time in 28 months. The worst December sales performance in ten years means a challenging start to 2019 for retailers, with business rates set to rise once again this year, and the threat of a no-deal Brexit looming ever larger.
"The retail landscape is changing dramatically in the UK, while the trading environment remains tough. Retailers are facing up this challenge but are having to wrestle with mounting costs from a succession of government policies - from the Apprenticeship Levy, to higher wage costs, to rising business rates."
Analysts at Shore Capital said that while the data does reveal a challenging Christmas month, it's not the disaster feared by some.
"The monitor's headline is stark, 'worst Christmas for retail since 2008', but the overall picture is, to us, less cataclysmic than that albeit was a challenging and poor festive period for many UK retailers for sure," they said.
"Despite near full employment and rising real living standards the British are behaving cautiously, Morrison stating differently, Sainsbury saying that it is as if the country was in recession. The stoicism of the British in the face of political chaos around the UK-EU situation seems to be breaking."
Samuel Tombs at Pantheon Macroeconomics said the BRC's survey corroborates others indicating that retailers endured tough trading conditions in the crucial run-up to Christmas.
"Sluggish retail sales appear to be symptomatic of wider weakness; Barclaycard also reported this morning that nominal growth in consumers' overall spending slowed to just 1.8% in December - below the rate of CPI inflation - from 3.3% in November. With growth in real incomes likely strengthening currently thanks to falling inflation, the slowdown appears to reflect a rise in saving among consumers, linked to concerns about a no-deal Brexit.
"Looking ahead, we continue to see scope for consumers' spending to pick up later this year. Confidence should recover if, as we expect, politicians eventually finally find a workable Brexit solution, especially since a recovery in sterling would drive down goods prices. In addition, growth in real disposable incomes should strengthen over the course of 2019, as inflation continues to ease and households benefit from substantial increases in income tax allowances in April. But with many retailers' finances in a precarious state, an upturn in spending in the second half of this year might be too late to save them from collapse."