Wellcome Trust calls on firms to donate $8bn for coronavirus research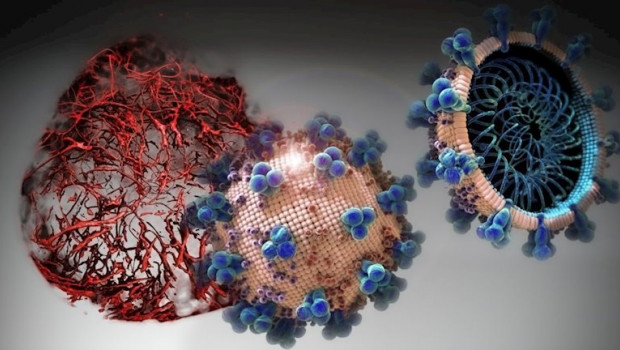 The Wellcome Trust London-based charity is calling on big businesses to donate $8bn for research to attempt to develop tests, therapies and vaccines to fight the ongoing coronavirus pandemic.
Director Jeremy Farrar said a huge investment in scientific research was "the only exit strategy" to save millions of lives and help global economy get back on its feet.
Farrar said that governments policies of supporting staff and releasing financial stimulus was not enough to combat the crisis and that a vaccine or treatments for the disease were necessary.
"The only exit strategy for this that I see is the development of diagnostics, therapies and vaccines," he said. "That's the only way we can return to normal."
To back up his case, he cited Bloomberg research that said coronavirus could cost firms $2.7trn (£2.2 trn) in lost output if it is allowed to run.
He was also set to urge some of the world's biggest companies during a speech at the World Economic Forum weekly Covid-19 video conference call on Tuesday, to pledge funds for the Covid-Zero fund as its the "best investment businesses can make today".
He will tell business bosses scientists are "working at tremendous pace" to develop vaccines, test existing drugs that could treat Covid-19 and improve diagnostic tests. "But they're running out of funding fast, which means new developments may never reach clinical trials and, ultimately, achieve regulatory approval."
"Businesses and governments are rightly concerned with tackling immediate concerns – how to support staff, keep trading and bolster economies. But we also need a way out of this pandemic as fast as possible."
Farrar said an initial $8bn was needed by the end of April to develop drugs and vaccines.
The funds will be split between the Coalition for Epidemic Preparedness Innovation (CEPI), the Covid-19 Therapeutics Accelerator and the Foundation for New Innovative Diagnostics (FIND).
Money will also be provided to the World Health Organization's (WHO) solidarity response fund.
Coronavirus has now infected more than 1.3m people around the world and killed more than 74,000.