US retail sales miss forecasts in July as Covid-19 bears down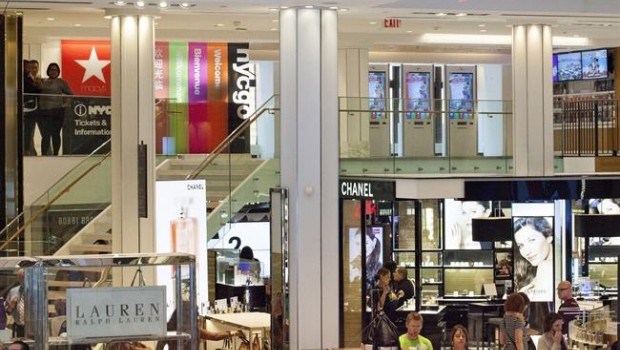 US retail sales rose less than expected in July after coronavirus infections continued to spread across the world's biggest economy.
Retail sales, which include spending at restaurants and service stations, rose 1.2% last month, missing an average forecast of 1.9% compiled by Reuters and falling well below the growth rate of 8.4% in June, Commerce Department figures showed.
Covid-19 has spread across a number of US states, including Texas, Florida and Arizona, prompting local shutdowns and making consumers wary about visiting shopping malls. The Trump administration has also cut extra support for unemployed Americans with Republicans and Democrats in Congress at loggerheads about providing fresh support for the economy.
Lydia Boussour, a US specialist at Oxford Economics, said: "The 1.2% advance in retail sales … underscores that wary consumers have turned more cautious amid a virus resurgence and fading stimulus support. Consumers are likely to keep a tight rein on their spending until a medical solution to the pandemic is found … A failure to contain the health crisis and provide additional fiscal support would put the recovery in demand in jeopardy."
The retail figures are bad news for President Donald Trump who is seeking re-election in early November. Trump spent much of his first term claiming credit for the success of the US economy but his handling of the coronavirus crisis has dented his popularity with less than three months till the election.
The disappointing US data follows weak retail sales and manufacturing output from China, suggesting the world's two biggest economies are struggling to shake off the effects of the Covid-19 crisis.