UK's Hunt plans to repeal post-financial crisis protections in bid for 'growth'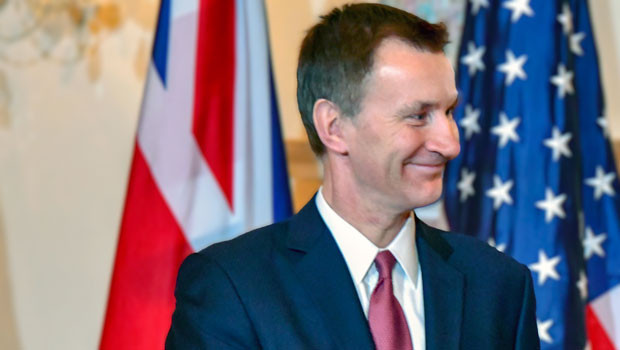 The UK government has unveiled plans to water down regulations introduced to safeguard the economy after the bank-induced 2008 financial crash in an attempt to boost economic growth.
Finance Minister Jeremy Hunt announced his plans on the day Spanish bank Santander was fined £107m for failures to implement money-laundering controls.
His package of more than 30 proposed changes, known as the "Edinburgh reforms", includes plans to change real estate investment trust tax rules and those around short selling.
However, there are plans to roll back laws introduced after the 2008 financial crisis, including the so-called senior managers' regime, which would hold bank chiefs personally and financially responsible when things go wrong. Regulators would also be told to promote competition.
Hunt added that he wanted to sweep away ringfencing rules that were designed to protect customer savings from the activities of investment banking operations that were criticised more than a decade ago for behaving like "casinos".
Economist Sir John Vickers, who chaired one of the reviews of UK banks after the financial crash, said "unravelling" the ring-fencing regime would be a "huge mistake".
"I'd love to have more clarity from the government on where they stand on this," he told the BBC.
"If they're saying, 'well, it's worked OK for now, but maybe over time we're not going to need it and we can roll it back', then I would get very concerned.
"So, adjustments to a given bit of the architecture: fine. Going down the path to unravelling this regime: huge mistake in my view." Vickers also said the secondary objective of competition was "pointless or dangerous".
Victoria Scholar, head of investment at Interactive Investor, said the treasury could be acting "myopically" as it scrambled to regain ground lost to other financial centres such as Paris and Amsterdam in the wake of Brexit.
Hunt was trying to market the City of London, the UK's financial sector, as a "key growth engine to the economy", Scholar said.
"However there is a risk that the treasury is acting myopically, quickly forgetting the pre-2008 excessive risk taking that ultimately led to the global financial crisis and the introduction of new regulation to prevent another similar catastrophe."
Reporting by Frank Prenesti for Sharecast.com