UK wage growth hits 11-year high but job creation slows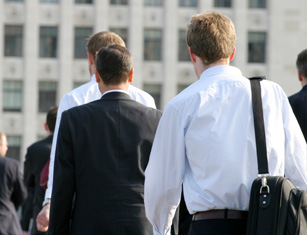 The UK unemployment rate unexpectedly ticked a little lower in July as average earnings hit an 11-year high, but job creation slowed.
Average weekly earnings including bonuses grew by 4% in July, up from 3.8% the previous month and beating expectations for a 3.7% increase, according to figures from the Office for National Statistics. This marked the highest reading since June 2008. After taking inflation into account, earnings were up 2.1%.
Excluding bonuses, earnings were up 3.8%, in line with expectations and down from 3.9% growth in June.
The unemployment rate fell to 3.8% in July from 3.9% the previous month, surpassing analysts' expectations for an unchanged reading.
The employment rate, meanwhile, was 76.1% in July - the joint-highest on record since comparable records began in 1971 and up from 75.5% a year earlier.
ONS head of labour market statistics David Freeman said: "The employment rate has remained fairly constant at a joint record high for some months now, while the unemployment rate was last lower at the end of 1974. Vacancies continue to fall back from recent record highs, with much of this decline coming from small businesses."
He added that adjusted for inflation, earnings including bonuses have now gone above 2% for the first time in nearly four years.
The ONS figures also showed that job creation slowed in the three months to July, with the number of people in work up by 31,000, down from a 115,000 increase in the three months to June. There are now 32.78m people in work compared to a record high of 32.81m in June.
Samuel Tombs, chief UK economist at Pantheon Macroeconomics, said the renewed fall in the unemployment rate distracts from an otherwise troubling labour market report.
"Employment was only 31K - 0.1% higher in the three months to July than in the previous three months, well below the 89K average increase seen since the Brexit vote in 2016. Employee numbers rose by a trivial 6K, with the self-employed and workers in government-supported training programmes accounting for the remainder of the overall increase. In addition, separate Workforce Jobs data - derived from employers, rather than households - show that employment also rose by a mere 31K in Q2, with nearly all of those jobs created in the public sector.
"Meanwhile, the downturn in vacancies has gathered momentum, down 23K on a three-month-on-three-month basis and 75K on a year-over-year basis in August, the steepest fall since October 2009. On past form, the vacancy data are consistent with year-over-year growth in employee numbers slowing to zero later this year, from 0.9% in July. Most surveys of employment intentions also have deteriorated over the summer and now point to negligible growth in employee numbers. Britain's so-called "jobs miracle" is starting to lose its shine."
Tombs said Brexit uncertainty undoubtedly has sapped firms' enthusiasm for hiring new workers, but sharply rising unit labour costs also are playing a role.
Ruth Gregory, senior UK economist at Capital Economics, said small cracks are starting to appear in the labour market.
"The unambiguous robustness of just a few months ago has disappeared, bringing tentative evidence that the underlying weakness in economic growth is restraining labour market activity," she said.