UK wage growth hits 11-year high as jobless rate holds at record low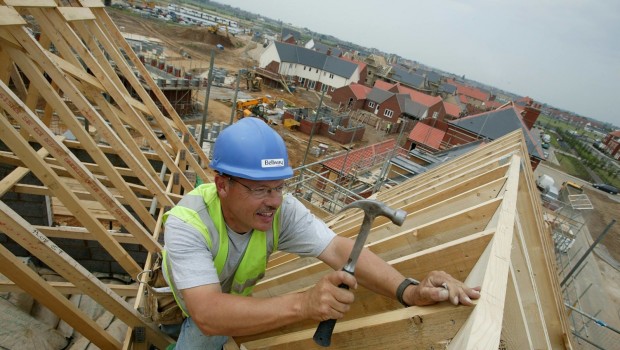 British wages are growing at their fastest rate for more than a decade, official figures showed on Tuesday.
According to the Office for National Statistics, total pay including bonuses in the three months to May increased 1.4% year-on-year when adjusted for inflation. Excluding bonuses, pay rose 1.7%.
Annual wage growth in average weekly earnings increased to 3.4% in May, against 3.2% in April, or 3.6% once bonuses were excluded. That was the highest rate for nearly 11 years and well ahead of forecasts; economists had been looking for growth of around 3.1% including bonuses.
The ONS said wages had been boosted by pay increases for some NHS staff and the introduction of the new National Living Wage rate, which is now 4.9% higher than the 2018 rate.
The employment rate, meanwhile, remained at a record high of 76%, compared to 75.6% a year earlier, with 32.75m people in work. The number of part-time workers also continued to increase, up 107,000 to 8.66m.
However, quarter-on-quarter the employment rate slipped 0.1 percentage points, the first quarterly decrease since June-August 2018.
Unemployment was estimated to be unchanged at 3.8%, the lowest since October to December 1974 and in line with forecasts.
Matt Hughes, deputy head of labour market statistics at the ONS, said: "The labour market continues to be strong, with the employment rate still at a near-record high and unemployment down again. The number of self-employed part-timers has passed 1.5m for the first time, well over double what it was 25 years ago.
"Regular pay is growing at its fastest for nearly 11 years in cash terms, and its quickest for over three years after taking account of inflation."
Ed Monk, associate director for personal investing at Fidelity International, said: "Pay is rising by a 1.4% a year in real terms, and faster for those getting bonuses. That means households are getting richer in real terms.
"[Wednesday's] inflation figures will tell us more about the money in our pockets. Last month, inflation started to edge higher again, giving some cause for concern that wages could soon outstrip inflation. If this is the case tomorrow, then some of the shine may come of today's numbers."
Samuel Tombs, chief UK economist at Pantheon Macroeconomics, said: "The labour market is emitting enough upward inflation pressure to dissuade the Monetary Policy Committee from cutting interest rates over the coming months.
"Admittedly the jobs data have deteriorated…employee numbers fell by 85,000 or 0.3%, the most since November 2011. In addition, the official measure of job vacancies was 19,000 lower in the three months to June than in the prior three months, though the level of vacancies remains very high by past standards.
"The latest wage numbers, meanwhile, support the MPC's view that the 3.8% unemployment rate is below the rate consistent with its inflation target.
"The MPC is constrained by the medium-term outlook for relatively high inflation; only in the event of a no-deal Brexit or a sustained increase in the unemployment rate above 4% would the committee sign off fresh stimulus."
Ian Stewart, chief economist at Deloitte, said: "The jobs market seems to have defied gravity, with wages rising and unemployment falling even as growth has slowed. The big question is how long can that last. With job vacancies edging lower and firms more cautious on hiring, the pace of job creation could slow from here."
Tej Parikh, chief economist at the Institute of Directors, the employer's group, said: "With wage growth outpacing inflation, individuals have seen their pay packets go further, yet with unemployment so low, salaries could be even higher. Smaller businesses, which hire the lion's share of the UK workforce, have been challenged by increased costs and stalling productivity, making it difficult for them to find margins and compete with even more attractive pay packages."