UK voters head to the ballot box for the EU elections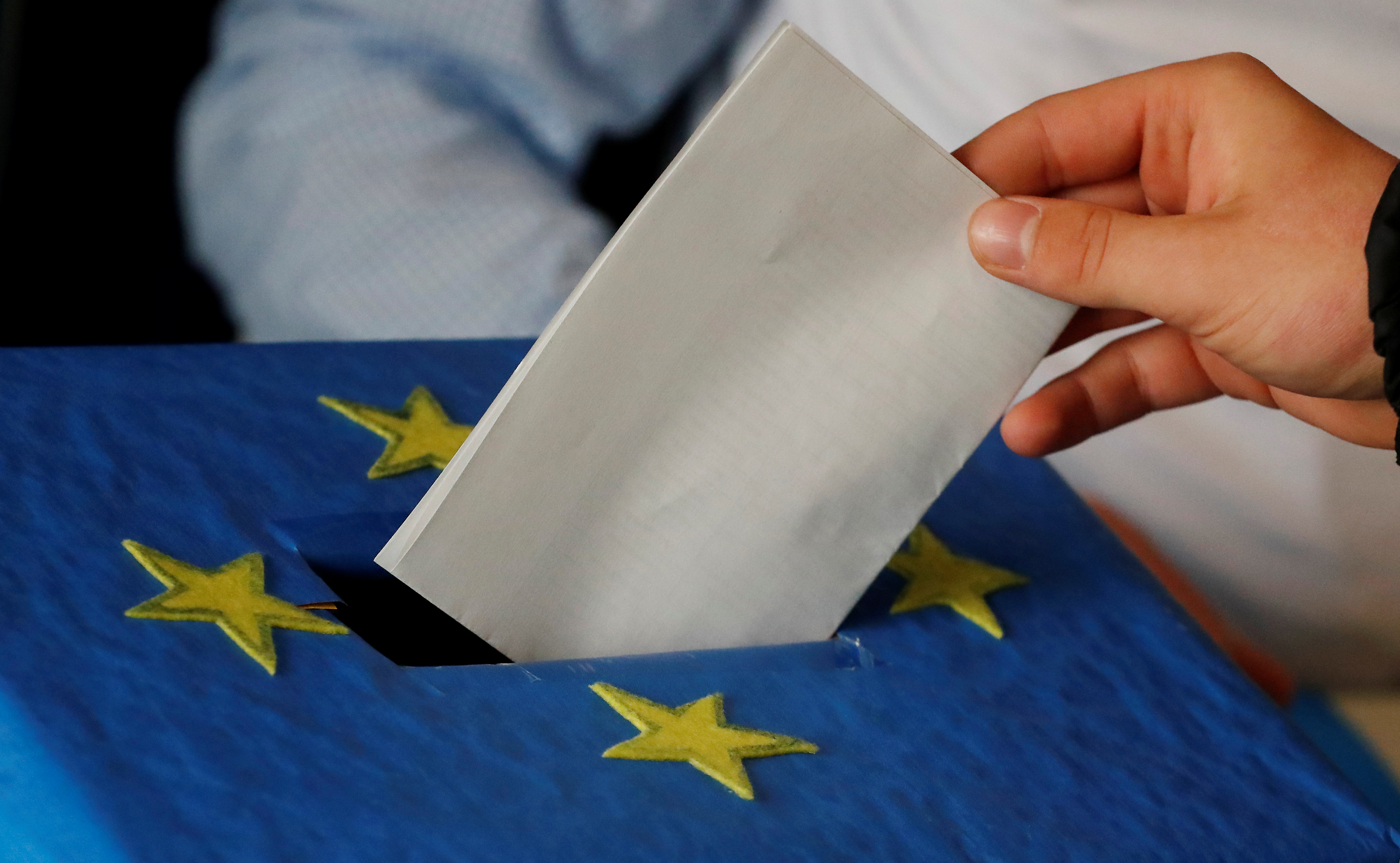 UK voters are heading to the polls for the European Parliament elections and will give their verdict on the main parties' handling of Brexit with Conservative MEPs warn of a massive defeat.
Seventy-three members of the European Parliament, known as MEPs, will be elected in nine constituencies in England, and one each in Scotland, Wales and Northern Ireland.
The results will be announced on Sunday, once all EU nations have voted. The Netherlands will also vote on Thursday.
MEPs are elected in the order listed by their party and on the basis of the total share of the vote obtained by the various political parties in each region.
The calculation of each region's share is done using a form of proportional representation known as the D'Hondt formula, and each voter can choose one party.
The process is slightly different in Northern Ireland, where the Single Transferable Vote (STV) permits voters to rank the parties in order of preference.
Tory MEPs have warned that the elections will be "the end of our party" and predictions are that they will get just 12% of the vote, putting them around 23 points behind Nigel Farage's Brexit Party on 35%.
North West Tory MEP Sajjad Karim said: "We will be annihilated, the Conservative party will be annihilated. It was pretty much a case of sending in the foot soldiers and then the generals abandoned the battlefield.
"It was quite clear those that were supposed to be backing us up on the battlefield all abandoned as well, and the candidates were all left there looking for where the next round of bullets was going to come from".
Such is the situation that there is increasing speculation that Prime Minister Theresa May might even resign on Friday on the back of mounting pressure from both her own conservative MPs and from opposition parties.