UK unemployment rate ticks lower but wage growth slows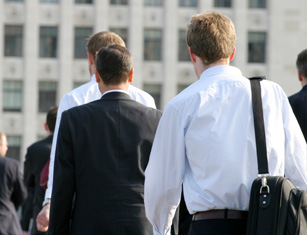 The UK unemployment rate unexpectedly ticked lower in September, but wage growth slowed, according to figures released by the Office for National Statistics on Tuesday.
In the three months to September, the number of people employed fell by 58,000, versus consensus expectations for a 102,000 decline.
The unemployment rate nudged down from 3.9% in August to 3.8% in September, marking its lowest level since 1974 and beating expectations for an unchanged reading.
However, average weekly earnings including bonuses fell to 3.6% from downwardly-revised 3.7% growth in August, undershooting expectations of 3.8% growth. Excluding bonuses, average earnings were up 3.6%, down from 3.8% growth the month before and missing expectations for an unchanged reading.
The figures also showed that the number of vacancies in the UK economy fell by 14,000 to 800,000 in the last quarter, marking the biggest quarterly drop since 2009.
An ONS spokesperson said: "The employment rate is higher than a year ago, though broadly unchanged in recent months. Vacancies have seen their biggest annual fall since late 2009, but remain high by historical standards.
"The number of EU nationals in work was very little changed on the year, with almost all the growth in overseas workers coming from non-EU nationals."
David Cheetham, chief market analyst at XTB, said: "Even though the unemployment rate ticked back down to its lowest level in several decades the latest employment report from the UK has delivered bad news on the whole for workers.
"One concerning aspect is the fall in wages with average weekly earnings coming in worse than expected and the prior month's number also revised down to boot. Employment also fell with the drop in this area over the last three months the biggest fall since May 2015. For the second day running we've had disappointing figures from the UK and while the adverse reaction in the markets has been minimal, it does look worryingly like the possible start of a downwards trend."
Andrew Wishart, UK economist at Capital Economics, said: "Overall, the figures appear to illustrate that demand for labour is easing, but no sharp downturn which is a relief following disappointing GDP growth in Q3 and downbeat activity surveys.
"Our forecast is that the MPC would cut interest rates by May next year if Brexit uncertainty stays high, but that the need for stimulus would be averted if there is a Brexit deal that causes the uncertainty to lift."