UK avoids recession, but living standards plunge, taxes rise - OBR
Economy forecast to grow in 2024, but debt buffer 'narrow'
Hunt's stealth tax grab to raise extra £30bn, or 4p on basic rate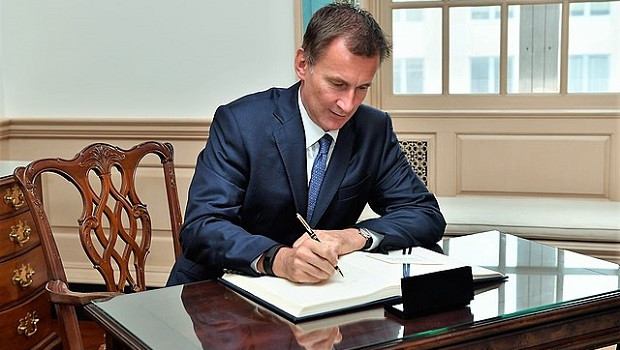 Britain's economy is forecast to avoid a recession in 2023, but living standards are still set to record their biggest two-year fall in seven decades, while the tax burden also increases for millions of people, the Office for Budgetary Responsibility said on Wednesday.
Real household disposable income (RHDI) per person – a measure of real living standards – is expected to fall by a cumulative 5.7% over this financial year and 2023-24, the OBR said in its fiscal outlook published alongside the spring Budget delivered by the government.
"While this is 1.4 percentage points less than forecast in November, it would still be the largest two-year fall since records began in 1956-57," the OBR said. "This means that real living standards are still 0.4% lower than their pre-pandemic levels in 2027-28."
The freeze in the tax-free personal allowance of £12,570 and other thresholds until April 2028 means the Treasury will rake in almost £30bn extra in tax receipts - the equivalent of a 4p rise in income tax, it added.
"As nominal earnings grow, these measures bring more people into income tax and national insurance contributions and pull more taxpayers into higher and additional rates than would have occurred had the thresholds continued to rise with CPI inflation," the OBR said.
"Based on our latest forecasts for earnings growth and CPI inflation, these measures are expected to generate 3.2 million (9% more) new taxpayers, 2.1 million (47% more) new higher-rate taxpayers, and 0.35 million (47 per cent more) additional-rate taxpayers by the end of the forecast than would have been had the thresholds continued to be uprated with inflation."
The OBR also reversed its previous estimate of a technical recession this year, but said the economy would still contract by 0.2%. It would expand by 1.8% next year, 2.5% in 2025, then 2.1% and 1.9% in the following financial years to 2027/28.
It warned that Finance Minister Jeremy Hunt had given himself the "narrowest of margins" to have debt as a share of GDP falling by 2027-28, with a buffer of only £6.5bn.
Debt as a proportion of GDP would be 92.4% next year, then 97.3%, 94.6%, 94.8%, before falling to 94.6% in 27-28.
"The economic and fiscal outlook has brightened somewhat since our previous forecast in November. The near-term economic downturn is set to be shorter and shallower; medium-term output to be higher; and the budget deficit and public debt to be lower," the OBR said in its fiscal outlook.
"But this reverses only part of the costs of the energy crisis, which are being felt on top of larger costs from the pandemic. And persistent supply-side challenges continue to weigh on future growth prospects."
"Against this backdrop, the Chancellor has spent two-thirds of the improvement in the fiscal outlook on his Budget measures, providing more support with energy bills and business investment in the near term, while boosting labour supply in the medium term. "
"This lowers inflation this year and, more significantly, sustainably raises employment and output in the medium term. But it leaves debt falling by only the narrowest of margins in five years' time."
Reporting by Frank Prenesti for Sharecast.com