UK third quarter growth confirmed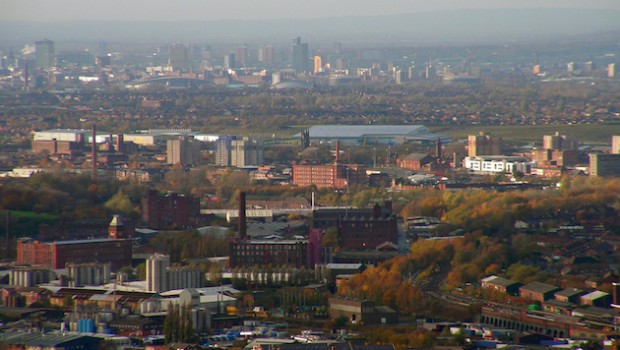 Lacklustre UK economic growth was confirmed on Friday, though public finances were a little better than expected.
UK gross domestic product growth for the third quarter of the year was confirmed at 0.6% compared to the preceding quarter and 1.5% compared to the third quarter last year. This final update from the Office for National Statistics, which was unchanged from the previous reading, confirmed the rebound after a weak second quarter.
The ONS did revise up the real GDP growth reading for 2017 to 1.8% from 1.7%.
There were also some minor revisions to the breakdown of GDP growth for the third quarter, with the fall in business investment trimmed by one percentage point to 1.1% quarter-on-quarter, the contribution from net trade cut to 0.1 percentage points from 0.8, which was offset by an upgrade to inventories. Consumption growth was unchanged at 0.5%.
ONS also revealed that government borrowing in November was £7.2bn, £0.9bn less than in the same month a year ago thanks to stronger tax receipts.
The minor revisions to the breakdown of GDP growth for the third quarter leave the economy "looking a little less balanced", said economist Paul Dales at Capital Economics, saying the third quarter figures rather flattered the economy as growth included the bounce back from the weakness generated in the second quarter from severe weather.
"The softness of retail sales and the activity PMIs in more recent months suggest that growth will at least return to the rates of 0.3-0.4% q/q seen for much of the previous year," he said, expecting growth to slow back to around 0.3% in the fourth quarter.
Sam Tombs at Pantheon Macroeconomics was also not optimistic about the final quarter: "The recent deterioration in consumers' confidence and the pick-up in saving intentions suggests that growth in spending will slow in the near-term, even though real wages should start to rise at a faster rate. Accordingly, the latest national accounts do not inspire confidence that the economy will pull through the current political crisis unscathed."
Dales said the public finances figures are good news for the Chancellor but acknowledged that both growth and the public finances could be "blown away" by a no deal Brexit.
He said borrowing in the fiscal year to date down by about a third. "If this trend were sustained for the remainder of the year, PSNB would be £29bn in 2018/19. Note that this is a little higher than the OBR's forecast of £25.5bn that it published in October. What happens in 2019 depends on Brexit, but we are more optimistic than most on the performance of the economy and the public finances."