UK supermarket sales growth slows to four-year low over Christmas - Kantar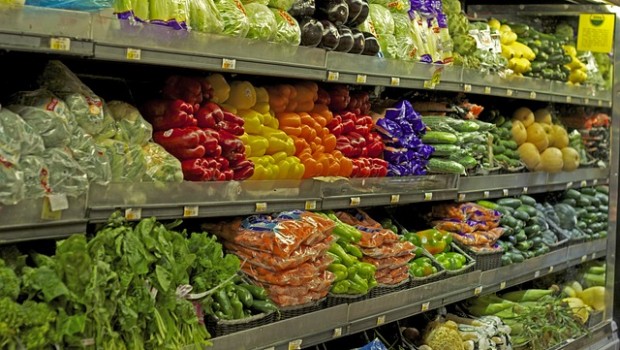 UK supermarket sales growth slowed to the lowest rate in four years over the Christmas period.
According to data from research firm Kantar, retailers took a record £29.3bn through the tills in the 12 weeks to 29 December, which is the so-called golden quarter. However, this marked the worst growth rate over Christmas since 2015, at just 0.2% year-on-year.
Overall, average household spending over the 12 weeks fell by £8 to £1,055, while total volume sales fell by 0.7%.
Fraser McKevitt, head of retail and consumer insight at Kantar, said: "There was no sign of the post-election rush many had hoped for in the final weeks before Christmas, with shoppers carefully watching their budgets. In fact, many of us cut back on traditional and indulgent festive classics."
Sales of Christmas puddings were down by 16%, while seasonal biscuits were 11% lower. Turkey sales also fell by 1%, partly down to a shift from whole birds to smaller and cheaper joints such as crowns.
All of the big four supermarkets lost market share during the period, but German discounters Aldi and Lidl continued to grow theirs.
Sales at Lidl rose 10.3%, while Aldi saw a 5.9% increase. Sales at the big four all fell, however, with Tesco seeing a 1.5% decline and Morrisons a 2.9% drop. Sales at Sainsbury's slipped 0.7% while Walmart-owned Asda saw sales fall 2.2%.
Earlier on Tuesday, Morrisons reported a fall in like-for-like sales for the first 22 weeks of the second half in challenging conditions but said full-year results would remain in the range of forecasts. Like-for-like sales in the 22 weeks to January 5, group like-for-like sales excluding fuel were down 1.7%, with retail down 1.7% and wholesale of flat.
Trading updates from Sainsbury's and Tesco are due on Wednesday and Thursday, respectively.