UK solar power grows slows for second year running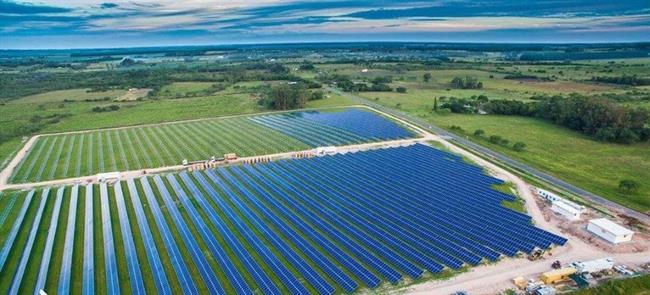 New solar power installations in the UK have halved for the second year in a row, as a result of government subsidy cuts.
The UK's numbers are particularly low at a time when record amounts of investments in solar power are being made worldwide. It currently has the lowest prospect for growth among its European peers in coming years and the worst political outlook.
A new report by SolarPowerEurope shows that the UK's figures even dragged down the rest of the European Union. Although 21 out of 28 countries showed growth, it was not enough to compensate for British losses.
The Labour party has criticised the government for their lack of commitment to green energies as just being "an empty PR move".
James Watson, the chief executive of SolarPowerEurope, said: "Solar power has been voted the most popular energy source in the UK, it is therefore sad to see the UK government not take advantage of the huge potential of solar."
Kate Blagojevic, head of energy at Greenpeace UK, said: "Just as they did with onshore wind power, the government has once again identified a clean energy technology destined to dominate the twenty first century, and are doing everything in their power to prevent the UK from benefiting.
"In both cases they have successfully crushed young, growing industries with rapidly shrinking costs, and redirected their political and financial support to nuclear, an old, shrinking industry with rapidly growing costs. Blocking some of the most promising technologies and subsidising the biggest failures is about as far as you can get from an economically rational energy policy, and that's what Britain needs now."