UK services mired in deep downturn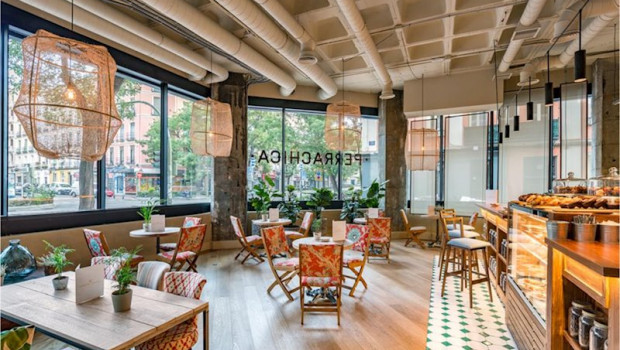 The UK's dominant services sector remained in a deep downturn in May due to the Covid-19 crisis but the pace of decline eased, a survey showed.
The IHS Markit/CIPS purchasing managers' index (PMI) registered 29.0 in May, up from a record low of 13.4 in April but still the second-worst reading on record. A score of 50 marks the difference between growth and contraction.
The final reading for May was slightly better than an initial "flash" figure of 27.8 and a touch less gloomy than economists' consensus estimate of 28.0.
Just over half of respondents reported a fall in business activity during May while only 13% said trading had improved. Services companies whose trading got worse pointed to a lack of new business caused by severe cuts in corporate spending.
There were hints of revival as some parts of the economy such as the construction industry started to reopen from the government lockdown imposed in late March. But respondents also reported cancelled projects, customer closures and reduced sales capacity with employees on furlough.
Services employment dropped at the second-highest pace since the survey began in 1996. As well as employees being put on furlough some respondents reported redundancies due to an expected slump in customer demand. Services, excluding retail, make up about 60% of the UK's economy.
Tim Moore, economics director at IHS Markit, said: "The Covid-19 pandemic continued to have a severe impact on UK service sector activity in May, despite a boost in some areas from the gradual easing of lockdown measures. Survey respondents noted that deep cuts to corporate spending had been a major factor dragging down business activity in May, leading to a lack of work to replace completed projects."
Input prices declined modestly in May as wage bills, fuel prices and utility costs fell and service providers reported another sharp fall in the prices they charged.
Samuel Tombs, a UK economist at Pantheon Macroeconomics, said the survey would help prompt the Bank of England's monetary policy committee to buy more bonds to support the economy at its next meeting.
"Social distancing measures will constrain capacity in many discretionary services sectors, restrictions on air travel will hit demand for services exports, and consumer caution will persist as long as the virus is circulating," Tombs said. "The prospect of an incomplete rebound in activity and well below-target CPI inflation will ensure that the MPC expands its quantitative easing programme at its meeting on June 18, probably by about £100bn.
The grim services data left the IHS Markit/CIPS composite output index mired in contraction. The score of 30.0 for May, taking in services and manufacturing, was an improvement on April's record low of 13.8. The combined survey showed jobs were cut at the second-fastest pace since the series began in 1998.