UK retail sales unexpectedly fall in December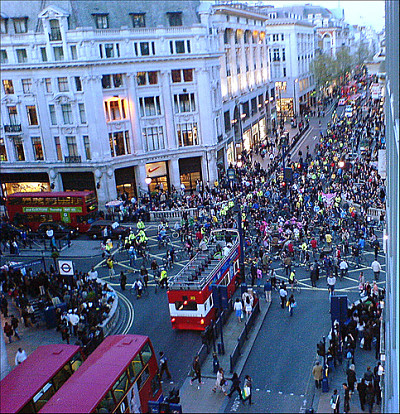 UK retail sales unexpectedly fell in December, according to figures released by the Office for National Statistics on Friday, adding weight to expectations of a rate cut by the Bank of England this month.
Retail sales declined 0.6% on the month, missing expectations of a 0.5% increase. On the year, meanwhile, sales rose 0.9%, coming in below expectations of a 2.6% jump.
In the three months to December, retail sales fell 1% compared to the previous three-month period, marking the worst drop since March 2017. Food, clothing and department store sales all declined.
ONS head of retail sales Rhian Murphy said: "Retail sales fell sharply in the latest three months with almost all sectors showing a decline.
"The longer-term picture is still one of growth, although it has slowed considerably in recent months.
"December was the fifth consecutive month with no growth as food stores suffered particularly poor sales, showing the steepest fall for three years."
Sterling fell after the release and by 0945 GMT, the currency was trading down 0.2% against the dollar at 1.3052.
Thomas Pugh, UK economist at Capital Economics, said: "December's outright fall in retail sales, despite a potential boost from the lateness of Black Friday, does not bode well for GDP growth in December and could nudge the MPC yet closer still to cutting rates at the end of the month.
"December's 0.6% m/m fall in retail sales volumes was much weaker-than-expected (consensus +0.5% m/m). Spending fell pretty much across the board but was especially weak in department stores and clothing shops. The only sectors to register growth were online sales and fuel.
"So not a very merry Christmas for retailers. But the election and the removal of some uncertainty could represent a turning point for the economy. Indeed, there are signs that sentiment has already turned up. As a result, January might not be quite as bad."
Ayush Ansal, chief investment officer at Crimson Black Capital, said: "In a week that saw GDP data lurch towards stagnation and inflation fall sharply, the market's conclusion is likely to be that the Bank of England will respond with monetary stimulus.
"With the UK economy drifting and no sign yet of a 'Boris bounce' feeding through into consumer confidence, the lack of inflationary pressure could easily persuade the Bank of England that the time is right to inject some zip into the economy with a rate cut, and sterling is likely to recalibrate accordingly.
"A string of major high street names have reported poor sales in what would normally be a boom month, and so the debate about whether December's weakness is the fallout from increased spending in November's Black Friday is pretty moot.
"The UK high street is in a dark place right now."