UK retail sales unexpectedly dip in August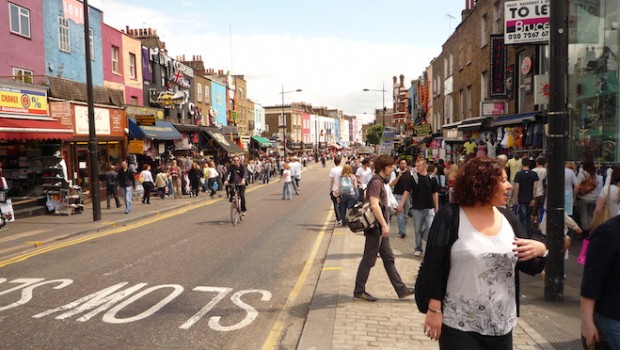 UK retail sales unexpectedly dipped in August, driven by a drop in online sales, according to data released by the Office for National Statistics on Thursday.
Retail sales fell 0.2% on the month following a revised 0.4% increase in July, missing expectations for a flat reading. Non-store retailing, i.e. online sales, were the biggest drag, down 3.2%.
On the year, sales were up 2.7%, below the 2.9% rise expected and down from July's increase of 3.4%.
Rhian Murphy, head of retail sales at the ONS, said: "Retail sales grew moderately in the three months to August with online sales still providing the biggest driver, despite falling back in the latest month.
"Shoppers spent less on both food and clothing while department stores resumed their downward trend after a brief rally in July."
Samuel Tombs, chief UK economist at Pantheon Macroeconomics, said there is no cause for alarm.
"The modest fall in the retail sales volumes in August doesn't change the overall picture of solid momentum in households' spending. The drop primarily reflects mean-reversion in non-store sales, following a big boost in July triggered by Amazon's Prime Day," he said.
"Note too that month-to-month growth in sales volumes in July was revised up to 0.4%, from 0.2%. Accordingly, the three-month-on-three-month growth rate of retail sales volumes in August, 0.6%, slightly exceeded its average rate in the 2010s, 0.5%, underlining that Brexit uncertainty isn't making consumers flinch."
Looking ahead, Tombs said the recent deterioration in leading indicators of employment and wage growth has cast doubt over whether consumers can maintain strong growth in the spending next year.
"Households, however, likely will benefit from another big increase in the personal allowance for income tax and the National Living Wage in April, though these changes will be confirmed in the autumn Budget. In addition, growth in disposable incomes no longer will be depressed next year by rising minimum pension contributions, and will be supported by a further fall in the effective interest rate on the stock of mortgages."
Capital Economics economist Andrew Wishart said: "With real wages growing at their fastest pace since June 2016 we doubt sales growth will ease off any further."
He also pointed out that the the 3.2% drop in online sales just marked the partial unwinding of a 7.6% month-on-month jump in July due to promotions including Amazon's prime day.
"Looking ahead, surveys of retail sales are dire, suggesting sales will stagnate at best. But they have been overly-pessimistic for some time. With real pay rising at its fastest pace since 2016, there is a good chance retail sales growth will actually pick up from here.
"Solid consumer demand is a key reason why we think, unless there is a no deal Brexit, the Monetary Policy Committee will buck the global trend of monetary policy loosening. The Committee is set to leave interest rates unchanged at noon today. Moreover, strong pay growth and the fiscal loosening announced in the 2019 Spending Round should prevent any dovish shift in the language of the accompanying statement."