UK retail sales pick up in November - BRC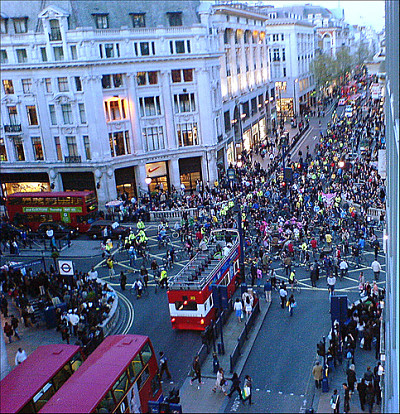 Britons hit the High Street at an accelerated pace in November, when excluding distortions caused by the late timing of Black Friday, according to the British Retail Consortium.
In the four weeks to 23 November, total retail spending fell 4.4%, versus a 0.5% increase in November 2018. On a like-for-like basis, meanwhile, sales were down 4.9% compared to a 0.5% decline the year before.
However, adjusted for the late timing of Black Friday this year, total sales increased 0.9% and LFL sales rose 0.4%.
"Once the figures are adjusted to take account of the timing of Black Friday, growth appears stronger in November than in previous months," said BRC chief executive Helen Dickinson. "Growth appears stronger in November than in previous months."
Despite the improved figures, Dickinson warned: "If the next government wishes to see retail spending remain healthy in 2020 it is essential they clarify our future relationship with the EU as soon as possible."
Samuel Tombs, chief UK economist at Pantheon Macroeconomics, said: "Just like the official data, the survey covered the four weeks between October 27 and November 23, before Black Friday on November 29. The ONS will make some adjustment for the shift in Black Friday to the December trading period, though their failure to extract fully the seasonal boost caused by Black Friday from previous November data suggests any adjustment might be too small, and the official measure of sales volumes also could fall sharply in November.
"The BRC noted, however, that growth appears to have been stronger in November than in previous months, on a proper like-for-like comparison. In addition, real incomes still are rising at a solid rate, thanks to low inflation and strong wage growth, and households remain largely unperturbed by the political situation. Accordingly, we continue to think that retailers will enjoy brisk pre-Christmas trading."