UK retail sales grow again in August as recovery continues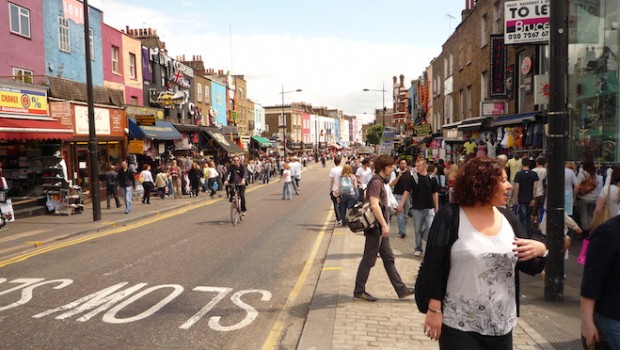 UK retail sales grew for the fourth month in a row in August as the post-lockdown recovery continues, according to data released by the Office for National Statistics on Friday.
Sales rose 0.8% on the month, coming in ahead of expectations for a 0.7% increase. On the year, retail sales were 2.8% higher, versus expectations of 3% growth.
Retail sales are currently 4% higher than they were before the Covid-19 pandemic in February.
The figures showed that spending on home improvements continued to rise in August, with sales at household goods stores up 9.9% compared with February.
Online retail sales fell 2.5% in August from July, but the strong growth seen over the pandemic means sales were still 46.8% higher than pre-crisis levels.
Deputy national statistician for Economic Statistics Jonathan Athow said: "Retail sales continued to grow, further surpassing their pre-pandemic level.
"Sales of household goods thrived as the demand for home improvement continued and, despite a dip this month, online sales remained high. However, clothing stores continued to struggle with sales still well below their February level. Overall, the switch to greater online sales means the high street remains under pressure."
Samuel Tombs, chief UK economist at Pantheon Macroeconomics, said: "Retail sales benefited in August from households spending more of the 'enforced savings' that they accumulated during the second quarter, and from many more people than usual foregoing foreign holidays this year.
"Overseas trips by UK residents likely were a tiny fraction of the 11.6 million that occurred in August 2019; Heathrow passenger numbers were down 82% year-over-year in August. This likely offset comfortably the hit to spending in the UK from an equally sharp decline in the number of overseas residents visiting Britain, who totalled a smaller 4.4 million in August 2019.
"Even if UK residents who stayed in the country did not go on holiday, they still will have purchased food and other goods that normally they would have bought abroad."
Andrew Wishart, UK economist at Capital Economics, said the strength of retail sales is particularly striking in a month when non-retail spending, particularly on restaurant meals due to the Eat Out to Help Out scheme, also picked up.
"But spending may yet stutter as the furlough scheme is wound down and unemployment rises, weighing on household incomes and job security. And other parts of the economy, such as investment, are taking much longer to recover. That's why we think it won't be until around the start of 2022 that GDP recovers to its pre-virus level. And with virus case numbers accelerating, the risk is it takes longer."