UK retail sales drop in May as households cut back on food spending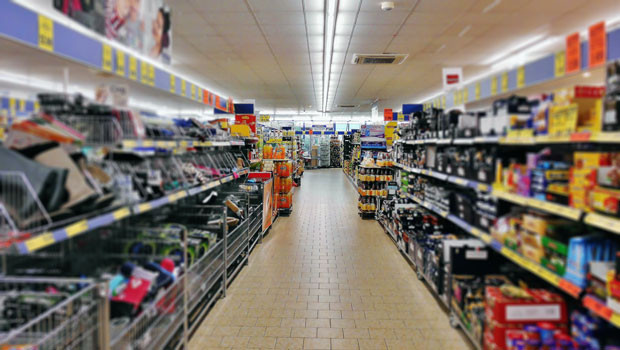 UK retail sales fell in May as households cut spending on food amid the cost-of-living crisis, according to figures released on Friday by the Office for National Statistics.
Retail sales were down 0.5% on the month following a 0.4% increase in April, which was revised down from 1.4% growth. This was mainly due to a 1.6% decline in food store sales and leaves sales volumes 2.6% above their pre-Covid 2020 level.
Analysts had been expecting a 0.7% month-on-month fall.
Heather Bovill, deputy director for surveys and economic indicators at the ONS, said: "Retail sales fell in May driven by a decline in food sales.
"Feedback from supermarkets suggested customers were spending less on their food shop, because of the rising cost of living."
The figures came as the latest survey from GfK showed that UK consumer confidence fell to an historic low in June as soaring inflation and the weakening economic outlook weighed heavily. The GfK Consumer Confidence Barometer's overall index was -41 in June, down on May's -40 and April's -38. The lowest score recorded during the pandemic was -36, in the first lockdown.
Earlier this week, data from the ONS showed that consumer price inflation rose to a fresh 40-year high of 9.1% in May as energy and food prices continued to surge. This was up from 9% in April and marked the highest level since March 1982.
Martin Beck, chief economic advisor to the EY ITEM Club, said: "Stepping back from the May data, it's clear that sales have been on a steady downward trend since the April 2021 peak when the economy began to emerge from the last Covid-19 lockdown. In the earlier part of this period, the fall was largely a function of the rotation back towards social consumption and away from goods. But that process appeared to have been largely completed by the first few months of this year, and the recent weakness is likely to be a function of the squeeze on household finances.
"The EY ITEM Club expects the second half of 2022 to be a challenging period for retailers, with consumer spending power under significant pressure from very high inflation and personal tax rises, and with confidence continuing to decline - this morning's GfK survey reported that sentiment reached a new record low in June. The retail sector is effectively already in recession, and the wider consumer sector is likely to experience a marked slowdown this year."