UK redundancies rise most since 2009 as Covid-19 takes toll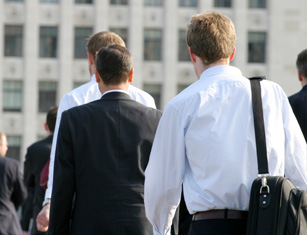 The number of redundancies in the UK rose in July by the most since 2009 as the Covid-19 pandemic took its toll.
Figures released on Tuesday by the Office for National Statistics showed that 156,000 people were made redundant in the May to July quarter, up 58,000 from the same period a year ago and 48,000 higher than between February and April. The ONS said these were the largest annual and quarterly increases since 2009.
"While redundancies are at their highest level since September to November 2012, the level remains well below that seen during the 2008 downturn," it said.
Meanwhile, the unemployment rate increased to 4.1% in July from 3.9% the month before. The data showed that the number of employees on payrolls declined by 695,000 in August compared to March and by 36,000 compared to July.
The claimant count reached 2.7m in August, up 120.8% since March.
ONS director of economic statistics Darren Morgan said: "Some effects of the pandemic on the labour market were beginning to unwind in July as parts of the economy reopened. Fewer workers were away on furlough and average hours rose. The number of job vacancies continued to recover into August, too.
"Nonetheless, with the number of employees on the payroll down again in August and both unemployment and redundancies sharply up in July, it is clear that coronavirus is still having a big impact on the world of work."