UK recession fears mount as business activity slumps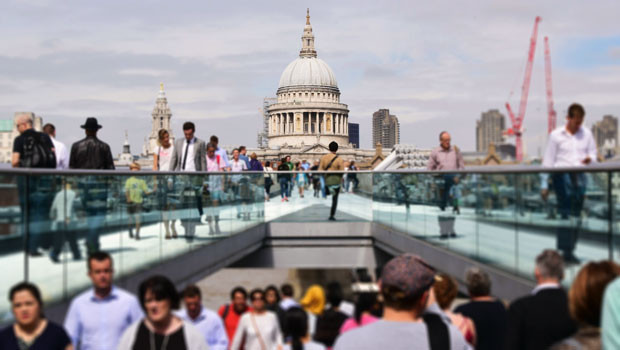 Private sector business activity fell sharply in January, a well-regarded survey showed on Tuesday, as higher interest rates and weakening demand weighed heavily.
The latest S&P Global CIPS flash UK PMI composite output index fell to 47.8 in January from 49.0 a month previously and below consensus for 48.8. It was also the lowest reading for two years, and the sixth consecutive month it has stayed below 50.0.
A reading below the neutral 50.0 threshold indicates contraction, while one above suggests growth.
Within that, the UK services PMI business activity index fell to 48.0 from 49.9 in December, also a two-year low. Service providers reported a marked loss of momentum since December, due to higher interest rates and falling consumer confidence.
The manufacturing output index rose to 46.6 from 44.4, a six-month high, while the manufacturing PMI rose to 46.7 from 45.3, although both indices remain well below 50.0.
However, optimism for the year ahead picked up sharply, with respondents citing hopes for a turnaround in global economic conditions and easing cost pressures.
Chris Williamson, chief business economist at S&P Global Market Intelligence, said: "Industrial disputes, staff shortages, export losses, the rising cost of living and higher interest rates all meant the rate of economic decline gathered pace again at the start of the year.
"Jobs also continued to be lost as firms tightened their belts in the face of these headwinds.
"There were some bright spots, including improved business expectations for the year ahead and further cooling of inflationary pressures. But this is undeniably a disappointing start to the year for the UK."
John Glen, chief economist at the Chartered Institute of Procurement & Supply, said: "Though the country still teeters on the precipice of a recession, supply chain managers commented on improved times for raw material deliveries and optimism among private sector firms was the best for eight months, signalling the downturn may not be as long and protracted as feared."
Gabriella Dickens, senior UK economist at Pantheon Macroeconomics, said: "January's flash PMIs suggest that GDP still is on a downward trend, as real incomes continue to fall in response to a pullback in government grants, increases in interest rates and the commencement of job cuts.
"All told, the survey appears to be broadly consistent with our forecast that GDP will fall by 0.3% quarter-on-quarter in the first quarter, and by a further 0.2% in the second.
"The silver lining, however, is that it strengthens the case for the Monetary Policy Committee to stop hiking the bank rate soon."
The S&P Global CIPS PMI survey was carried out between 12 and 20 January.