UK public borrowing soars to record high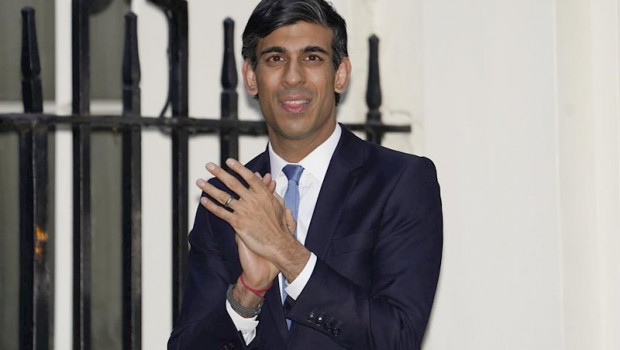 Public borrowing soared to an historic high in April, after the government brought in a raft of measures to support the economy during the Covid-19 pandemic, official data showed on Friday.
Public sector net borrowing excluding public sector banks (PSNB ex) was estimated to be £62.1bn in April, according to the Office for National Statistics, close to the total amount borrowed across all of 2019-20. It is the highest monthly amount since records began, in January 1993, and a £51.1bn spike on March, which itself was revised upwards substantially, to £14.7bn from £3.1bn.
The previous monthly high was £22.2bn in April 2012.
It was also well above consensus, with most analysts looking for around £42.5bn, though it was below the £66.6bn forecast by the Office for Budget Responsibility.
Public sector net debt, excluding public sector banks, was £1,887.6bn or 97.7% of GDP at the end of April, a jump of £118.4bn year-on-year and the largest increase in debt as a percentage of GDP on record.
The revision to March's figure meant that PSNB ex for the fiscal year 2019-20 was £62.7bn, up on an initial estimate of £48.7bn. Noted Howard Archer, chief economic advisor to the EY Item Club: "That meant it missed March's budget target of £47.4bn by an increased margin of £15.3bn. However, this really seems insignificant compared to the budget deficit that the UK is heading for in 2020-21."
The EY Item Club is predicted that the budget deficit, measured in terms of PSNB ex, will reach "at least" £320bn in the current year, or 15.6% of GDP, though Archer added: "It could well exceed this level."
Samuel Tombs, chief UK economist for Pantheon Macroeconomics, said: "Public borrowing greatly exceeded the previous record high as expensive measures to support households' incomes and keep firms ticking over kicked in.
"Central government tax receipts fell by 26.5% year-over-year, primarily due to a huge 43.6% fall in VAT receipts.
"Meanwhile, central government expenditure rocketed by 56.6%, driven partly by the introduction of the Coronavirus Job Retention Scheme, which cost the Treasury £5.2bn in April, and higher healthcare spending.
"We think that public borrowing will equal about 15% of GDP this year, greatly exceeding the 10% peak in the 2008-09 recession, even if a second virus wave is avoided."
Naeem Aslam, chief market analyst at Avatrade, said: "Even during the financial crisis, the monthly borrowing wasn't close to this level. Furlough payments have pushed the deficit more out of its proportion. The central government's tax revenue also plunged. Of course, the primary task for the government is to save the economy from a colossal collapse."