UK mortgage approvals slide - Bank of England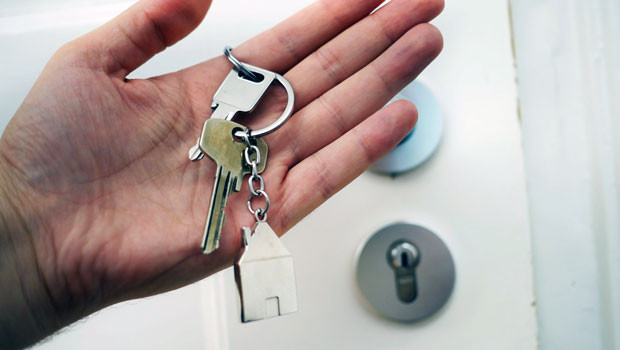 Mortgage approvals continued to fall in April, official data showed on Thursday, as higher borrowing costs put off increasingly cautious buyers.
According to the Bank of England's latest Money and Credit report, net mortgage approvals for house purchases - an indicator of future borrowing - fell to 48,690 from 51,488 in March, well below expectations for 53,500.
Borrowing of mortgage debt also continued to decline, from net zero in March to £1.4bn of net repayments, the lowest level on record outside of the pandemic.
The effective interest rate, meanwhile - the actual interest paid - on newly-drawn mortgages rose five basis points to 4.46%.
Borrowing on consumer credit by individuals was largely unchanged, at £1.6bn, ahead of consensus for around £1.5bn.
The monthly report also showed that households deposited an additional £3.6bn with banks and building societies in April, following net withdrawals of £3bn in March.
Households' total liquid assets - deposits in banks, building societies and with National Savings and Investments - were £5.2bn, a significant uptick on March's £0.8bn and well above the monthly average of £4.1bn during the previous six months.
Gabriella Dickens, senior UK economist at Pantheon Macroeconomics, said: "April's data show that although households still appear slightly hesitant, they are happier to keep their deposits in UK bank accounts.
"[The] data also show that households were less willing to reduce their savings to fund real consumption.
"Looking ahead, while consumer confidence is starting to recover, we think that households will remain cautious, given that mortgage rates look set to rise again over the coming months and banks will increase deposit rates as the bank rate continues to rise, to a probable peak of 5%."
Dickens added that the decline in mortgage approvals suggested "buyers are putting off purchasing a home until either a large correction in house prices or a substantial fall in mortgage rates materialises.
"Accordingly, approvals look set to remain well below their 2015-19 average of 66,400 for most of the year."
The latest Nationwide survey of house prices, also published on Thursday, showed house prices fell 3.4% on the year in May. On the month, they dipped 0.1%.