UK mortgage approvals collapse - Bank of England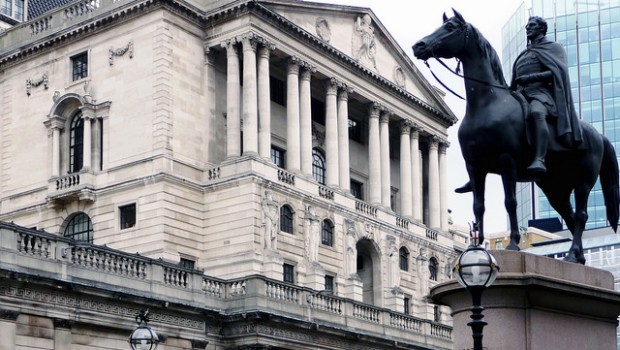 Mortgage approvals tumbled to a fresh low in May, figures from the Bank of England showed on Monday, as the Covid-19 pandemic continued to weigh heavily on the UK property sector.
The number of mortgage approvals for house purchase fell to 9,273 in May, compared to 15,851 in April. May's figure, a series low, missed analyst expectations, with most looking for around 25,000.
It was also 90% down on February's figure and a third of their trough during the financial crisis of 2008.
Approvals for remortgage also fell, to 30,400.
On a net basis, households borrowed an additional £1.2bn secured on their homes, an improvement on the £0.3bn recorded in April but well below the average of £4.1bn in the six months to February.
The Bank of England said that the increase "reflected more new borrowing by households, rather than lower repayments".
Samuel Tombs, chief UK economist at Pantheon Macroeconomics, said: "The future decline in house purchase mortgage approvals is not a real shock, given that physical house viewings were only permitted from 13 May. Indicators of buyer interest, such as the number of people borrowings properly websites, have fully recovered to pre-Covid levels in recent weeks, suggesting that mortgage approvals will pick up in June.
"Nonetheless, new fixed-rate mortgages have not fallen this year, and lenders have become much more cautious."
Howard Archer, chief economic advisor to the EY Item Club, said: "A survey by Zoopla found that 41% of those asked had put moving plans on hold owing to the uncertainty, loss of income or future prospects for their finances.
"Housing market activity is likely to be limited in th near term, at least by the major impact of the coronavirus on the economy and the fact that consumer fundamentals have clearly taken a downturn. Many people have already lost their jobs, while others will be worried that they will still up end losing their job once the furlough scheme ends. Additionally, many incomes have been seriously affected.
"Consumer confidence is currently very low compared to long-term norms and many people are likely to remain cautions for some time to come."
Further data released by the Bank of England on Monday confirmed that UK households were continuing to rein in spending during the crisis.
Household deposits jumped by a record £25.6bn in May, compared to March's increase of £14.3m and April's £16.7bn, while consumer credit borrowing remained lower than usual.
On net people repaid £4.6bn of consumer credit, including £1.8bn of credit card borrowing, compared to repayments of £7.4bn in April and £3.8bn in March. The lower net repayment in May reflected a small increase in gross borrowing and lower total repayments, the Bank said.
It continued: "The extremely weak net flows of consumer credit meant that the annual growth rate was -3.0%, the weakest the series began in 1994."
Said Pantheon Macroeconomics' Tombs: "Household spending likely will rebound over the summer, as some recently accumulated cash is spent in reopened shops and businesses. Nonetheless, employment looks set to decline in the autumn, when the government's income support schemes are set to be wound down, while low consumer confidence suggest that households will seek to save a larger proportion of their incomes than they did pre-Covid."
Tombs is predicting household spending will be around 5% below its pre-virus peak in the fourth quarter, even if there is no second wave of Covid-19.