UK manufacturing output falls in December - CBI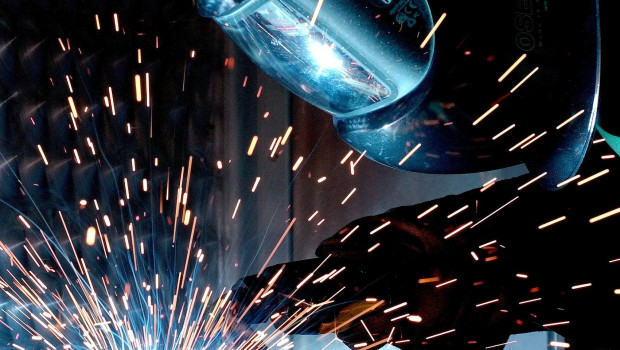 Output in the UK manufacturing sector fell in December amid rising inflation, according to the Confederation of British Industry's Industrial Trends survey released on Monday.
The CBI's total orders balance declined to -6 from -5 in November, although this was ahead of expectations for a reading of -9.
Meanwhile, the net balance of manufacturers planning to raise output prices rose to +52 in December from +47 the month before, coming in well above the average since 1978 of +13.5.
CBI deputy chief economist Anna Leach said: "The corrosive effect of higher inflation on demand is increasingly clear, as manufacturing output contracted at the fastest pace in two years over the last quarter."
Gabriella Dickens, senior UK economist at Pantheon Macroeconomics, said the survey suggests the manufacturing sector is on the brink of a recession, despite holding up better than other surveys.
"The total orders balance remained above its average since January 2020, -8, in stark contrast with the S&P Global/CIPS manufacturing PMI. This balance, however, is not seasonally adjusted and has risen by an average of two points in each December since 1978," she said.
"Our seasonally-adjusted version fell to -8 - its lowest level since August- from -5 in November, back in line with its average since the pandemic started. In addition, production likely will underperform compared to the level typically implied by the orders balance, now that inventories have been rebuilt. Indeed, the proportion of manufacturers reporting that stocks were more than adequate to meet demand, less those reporting they were inadequate, rose in December to its joint-highest level since February 2021."