UK manufacturing output continues to decline, outlook deteriorates - CBI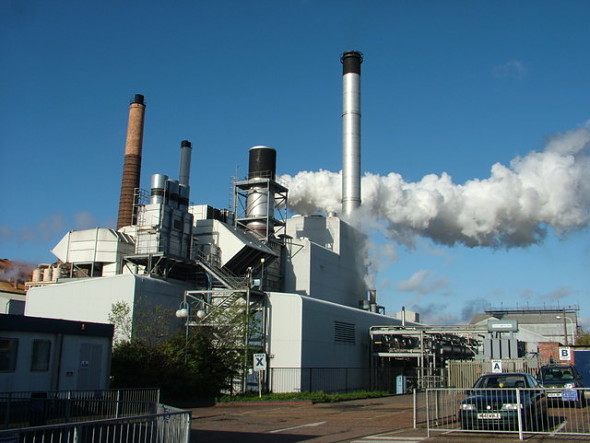 Output in the UK manufacturing sector continued to decline in the three months to October, while the outlook for the sector deteriorated, according to the latest survey from the Confederation of British Industry.
The CBI's total orders balance came in at -37 this month from -28 in September, missing expectations for a reading of -30 and hitting its worst level since March 2010.
Meanwhile, the manufacturing orders balance fell to -19 in October from +10 in July, marking its lowest level since April 2009.
CBI chief economist Rain Newton-Smith said: "This quarter's findings paint a worrying picture for the manufacturing industry. A combination of Brexit uncertainty and weaker global growth are clearly hitting sentiment and export prospects, with job prospects at their weakest since the global financial crisis.
"Finding a resolution that avoids a no deal Brexit will give firms the confidence they need to step-up investment in people, growth and innovation. But for long-lasting prosperity we need an ambitious free trade agreement which provides tariff-free access to our largest trading partner for our manufacturers right across the country."
Samuel Tombs, chief UK economist at Pantheon Macroeconomics, said the data was "dire" even after accounting for seasonal quirks.
"Manufacturers appear to be experiencing the full force of the global downturn and aren't enjoying any relief this time from preparations ahead of the October Brexit deadline. Granted, the total orders balance is not seasonally adjusted and it has fallen by an average of six points over the last 42 years. Nonetheless, our seasonally adjusted version of the balance also dropped in October and points to manufacturing output falling at a 4% year-over-year rate soon. In addition, the quarterly business optimism balance dropped to the lowest level since July 2016, while all three investment intentions balances, relating to building, machinery and training, fell to their lowest levels since the financial crisis.
"The survey was conducted in the first half of October, before news broke that the government had renegotiated the Withdrawal Agreement. But with the accompanying political declaration laying out a harder former of Brexit than previously envisaged, with a clear commitment to take Britain out of the customs union, we doubt that manufacturers have become more optimistic since the new deal was struck. The downturn in the manufacturing sector, therefore, looks like it has plenty further left to run."