UK labour market holds steady at historic high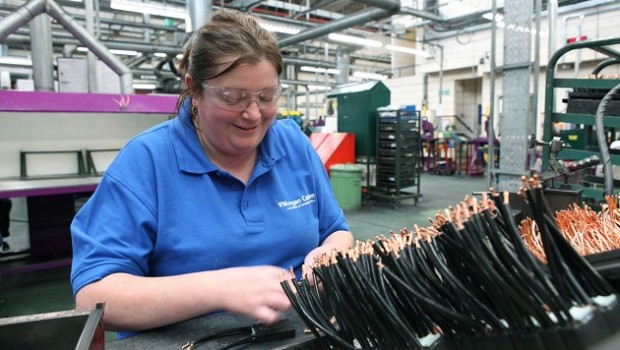 The UK's historic levels of employment continued to hold steady in the first quarter, with a record number of people in work.
According to the Office for National Statistics, the overall employment rate in January to March 2019 for people aged between 16 and 74 was 76.1%. That was higher than a year earlier – when it was 75.6% – and the joint highest figure on record.
Estimates show that 32.7m people were in employment during the first quarter of 2019, 354,000 more than a year earlier.
The unemployment rate fell to 3.8% from 3.9%, the lowest since the end of 1974.
The ONS also found wages were continuing to grow, albeit at a marginally slower pace.
Excluding bonuses, average weekly earnings were estimated to have increased 3.3%, or by 1.3% after adjusting for inflation, compared to a year earlier. That was a marginal fall on the previous month's reading of 3.4%. Including bonuses, wages grew by 3.2%, down from 3.5%.
Tom Stevenson, investment director for personal investing at Fidelity International, said: "Wages are still the bright spot of the UK economy. The extension of Brexit uncertainty may have played a part in today's 3.3% rise. The murky outlook is leading businesses to hire now with the option to fire later rather than make irreversible investments in new kit.
"Perhaps it is still too soon to get ahead of ourselves though – a week before new inflation data, there's a question market over how real the earnings growth is. Rising wages are bound in due course to feed through into wider price rises."
The consumer price index was 1.9% in March, unchanged on the month before and below the Bank of England's 2% target. Core inflation, which excludes energy, food and alcohol prices, was unchanged at 1.8%.
"That's good news for households but considering the decade of last wage growth, it could be a while until we see a meaningful impact," Stevenson added.
Ben Brettell, senior economist at Hargreaves Lansdown, called the UK labour market "remarkably resilient" given the uncertainty over Brexit.
"These are really strong numbers, given the headwinds the economy is currently facing. But the British disease of low productivity is a spectre which continues to haunt us. There are valid concerns that UK firms are hoarding labour instead of much-need capital expenditure."
According to the ONS, output per hour – its main measure of labour productivity – decreased for the third consecutive quarter by 0.2% in January to March, compared to the same quarter a year earlier.
Markets and sterling remain largely unchanged by the figures. "Economic data at the moment provides ample justification for the Bank of England's wait-and-see approach to monetary policy, so no change to interest rates are likely at [its] next meeting on 20 June," noted Brettell.