UK inflation surges to five-year high but BoE eyeing wages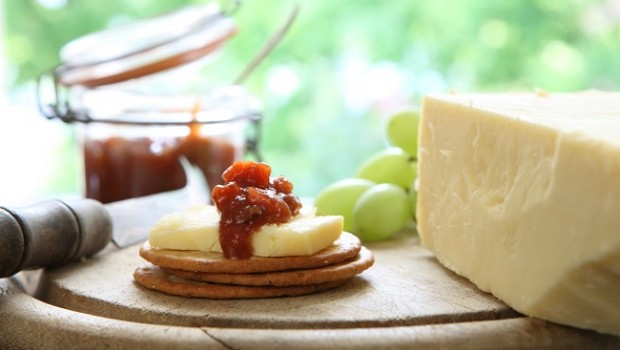 UK inflation reached a five-year high last month, increasing pressure on household budgets and the Bank of England to raise rates.
The UK consumer prices index was 3.0% higher in September than last year, in line with economists' forecasts after hitting 2.9% the month before.
CPI was up 0.3% month-on-month, also as expected, figures from the Office for National Statistics showed, following 0.6% a month earlier.
Dairy and food price increases contributed "relatively strongly" to overall producer input and output prices and consumer prices, the ONS said, with transport costs also a major contributor.
The ONS's preferred measure of consumer price inflation, which also includes owner occupiers' housing costs, increased to 2.8% in September from 2.7% in August.
Core CPI, which excludes more volatile prices such as energy and food, remained at 2.7%, as forecast.
Year-on-year input producer prices remained at 8.4% from the peak of 19.9% in January.
"Food prices and a range of transport costs helped to push up inflation in September. These effects were partly offset by clothing prices that rose less strongly than this time last year," said ONS head of inflation Mike Prestwood.
"While oil and fuel costs continued to rise, overall, the rates of inflation for raw materials and goods leaving factories were little changed in September."
BANK OF ENGLAND TOLERANCE
The pound spiked only modestly on the confirmation of expected data, with sterling up less than 0.1% on the dollar at 1.3259 and up 0.3% on the euro to 1.1270.
"The solid inflation revived speculation that the Bank of England may raise interest rates as soon as the next monetary policy meeting," said analyst Ipek Ozkardeskaya at London Capital Group, noting that Governor Mark Carney and two new Monetary Policy Colleagues were testifying before the Treasury Select Committee around the same time on Tuesday.
"So far, Carney tolerated the rise in inflationary pressures due to the 'Brexit situation' and anticipated easing in price pressures as a result of the widening gap between price and wages inflation."
While September's inflation rate is for the second month 0.2 percentage points above the Bank's Inflation Report prediction, economist Sam Tombs at Pantheon Macroeconomics said that this overshoot is entirely due to a pickup in motor fuel prices and faster import price pass-through by retailers than anticipated, not soaring domestically-generated inflation.
"Looking ahead, we still expect CPI inflation to peak at 3.1% in October, as more retailers raise prices in response to the surge in the cost of imported goods. British Gas' price hike also will boost the CPI by 0.05pp in October.
"But inflation looks set to fall sharply in 2018, now that retailers have nearly completed sterling-related price rises," he said, with domestically-generated inflation muted, as show by the services sector's 2.7% increase in September.
"As such, we think that CPI inflation will return to the 2% target by late 2018 and likely will slip below 2% in 2019, discouraging the Committee from raising interest rates more than once over the next 12 months."
A NOVEMBER HIKE
Indeed, the MPC had signalled in the minutes of its September meeting that a rise above 3% by October looked likely, so this won't have come as a huge surprise, said Paul Hollingsworth at Capital Economics, though he does think there will be a rate rise in November.
"In any case, the MPC will probably be focussed more on tomorrow's wage growth figures for any signs that domestic cost pressures are building," he said, predicting inflation will be back below 3% by the end of the year and will end 2018 at around 2.25%.
Economist James Smith at ING said a basket of goods with less than 20% import content would place underlying inflation below the BoE target, ignoring the impact of sterling and energy.
With a similar story likely in Wednesday's UK jobs report, with average wages likely to dip back to 2% or below for the next few months, Smith is another who thinks a November rate hike is "highly likely" - though as CPI should peak at 3.1% in October and then gradually start to ease back, any subsequent MPS tightening "is likely to be very limited".
This would not be the solution for Frances O'Grady, general secretary of the TUC union, who said Britain was facing a "cost of living crisis", with the squeeze on household budgets getting tighter by the month as real incomes are eroded by inflation and flatlining wage growth.
"The Chancellor must use November's Budget to ease the pressure on hard-pressed families. That means giving five million public sector workers the pay rise they have earned. Prices are sky-rocketing. Offering hard-working public servants below-inflation increases would amount to yet another real-terms pay cut."
Though on the prospect of a hike in interest rates, O'Grady said: "Raising interest rates now would be a big mistake. The UK economy is simply not strong enough. We need to get wages rising before we start think about hiking rates."