UK house prices jump by £6,000 - Rightmove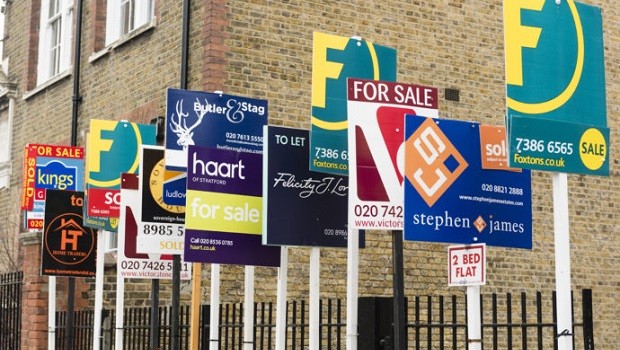 House prices have jumped in the UK, industry research showed on Monday, as buyers rush to move ahead of a likely rise in the cost of borrowing.
According to the latest monthly Rightmove House Price Index, the price of property coming to market in October jumped 1.8% or £5,983, the biggest rise at this time of year since October 2015. The average asking price is now £344,445, up 6.5% annually.
For the first time since March 2007, all regions and all sectors - which Rightmove defines as first-time buyers, second steppers and top of the ladder - saw price records.
The stamp duty holiday, which has fuelled bumper growth in the housing market over the last year, was phased out over the summer, with the tax returning to its £125,000 threshold on 30 September.
But Rightmove said that despite that "strong housing market fundamentals and a window of opportunity to buy before a potential interest rate rise" had kept activity "robust".
The number of sales being agreed was up 15.2% in September compared to the same month two years previously. However, while the number of new properties coming to market nudged higher, demand continued to outstrip supply.
Tim Bannister, director of property data at Rightmove, said: "Competition for property for sale remains hot this autumn. Although more properties are coming to market, the level is still not enough to replenish the stock that's being snapped up. Consequently, new price records have been set across the board.
"This 'full house' is an extremely rare event, happening for the first time since March 2007."
Walid Koudmani, market analyst at XTB, said: "It appears that low interest rates along with signs of economic recovery have been able to sustain demand for property despite the recent expiration of stamp duty. While the current situation could continue, it is important to note that changes in policy by the Bank of England could lead to a widespread impact on the property market, along with many others."
Interest rates are currently at a record low of 0.1% but a hike is now increasingly expected to come as earlier as this year, as the BoE looks to address rising inflation.