UK house prices gather pace - ONS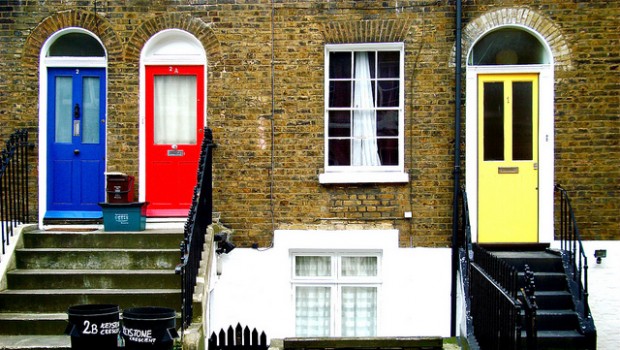 Prices in the UK housing market gathered pace in the build-up to the general election, with those in the capital ticking upwards for the first time after nearly two years of weak growth.
The Office for National Statistics said UK average house prices increased 2.2% over the year to November, up from 1.3% in October and well above consensus for 1.0%.
On a month-to-month basis, the house price index rose 0.5%.
The average house price in England was £251,000, a 1.7% increase. That was driven by a strong performance in the West Midlands and North West.
The lowest annual growth rate was in the East of England, which saw prices fall -0.7%. London, meanwhile, reported growth of 0.2% against a decline of -0.5% in October.
Mike Hardie, head of inflation at the ONS, said: "Annual house price growth picked up with all regions growing apart from the East of England. After almost two years of poor growth, London house prices appear to be showing some signs of improvement."
Samuel Tombs, chief UK economist at Pantheon Macroeconomics, said: "The sharp fall in new mortgage rates has started to turn around the housing market. The average quoted rate for a 75% LTV five-year fixed-rate mortgage was just 1.73% in October, down from 2.05% at the start of the year.
"The subsequent fall in mortgage rates to 1.69% in December, combined with the reduction in domestic political uncertainty, should ensure that house prices continue to climb over the coming months.
"The Conservatives' plan to introduce a stamp duty surcharge on non-U.K. resident buyers also might trigger a surge in transactions in London before the Budget on 11 March."
Michael Stone, chief executive of Stone Real Estate, said: "This growth continues to be led by the new build sector, with buyers opting for new builds less wary of future price decline due to the better quality of these developments. This continued optimism is seeing new build price growth far outstrip that of the regular market and this is a trend that will no doubt continue.
"Perhaps the leading indicator of overall market health is the performance of the London market, and it would seem as though the tide is starting to turn. While London price growth remains muted, the capital has shifted from the bottom of the table and should continue to climb the ranks as the year progresses."