UK house prices edge lower in May - Halifax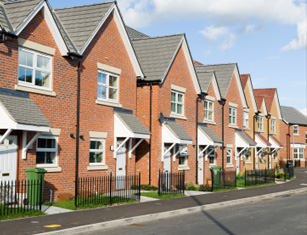 UK house prices edged lower in May as the full impact of Covid-19 lockdown measures was felt, according to the latest figures from mortgage lender Halifax.
House prices were 0.2% lower on the month, but this was an improvement on the 0.6% decline seen in April and the 0.3% fall in March. On the year, prices were up 2.6% in May following a 2.7% increase the month before.
On a quarterly basis, house prices fell 0.5% compared to a 0.7% rise in the preceding three months.
Halifax managing director Russell Galley said: "This is the third successive monthly fall, though more modest than in April, and reflects a continued loss of momentum following what was a strong start to the year. Though it should still be noted that with a limited number of transactions available, calculating average house prices remains challenging and increased volatility is to be expected.
"The mid-month relaxation of restrictions in England, allowing estate agents and conveyancers to restart operations, brought much-needed positive news with some advance indicators of buyer and seller interest quickly showing signs of improvement. This is likely to provide a short-term boost as buyers and homeowners attempt to kick-start transactions that had previously been put on hold."
Galley said the extent of downward pressure on market confidence and prices over the coming months will depend on how quickly the economy is able to recover from the effects of the pandemic and the available government policy support for jobs and households.
Property economist Hansen Lu at Capital Economics said: "May's house price data reflect the full effect of the lockdown and confirm that house prices are falling in response to the virus. The pace of that decline however, seems to have been slow. Admittedly, the Nationwide index showed a larger decline in May - of 1.7% m/m. But if anything, that monthly fall could be a sign of volatility. After all, the Nationwide index showed house prices rising by a surprising 1.7% across March and April, despite the economic shutdown and virus-related uncertainty.
"In any case, further house price falls are to come. First, the housing market only reopened in the middle of May. It will take time for buyers with in-progress sales to negotiate price cuts, and even longer for those cuts to be reflected in mortgage approvals. On top of that, government support has been propping up household incomes and preventing redundancies, while the mortgage holiday is delaying the onset of mortgage arrears. Both factors are dampening the financial impact on households, but both are due to end within a few months. That is likely to bring renewed downward house price pressures."